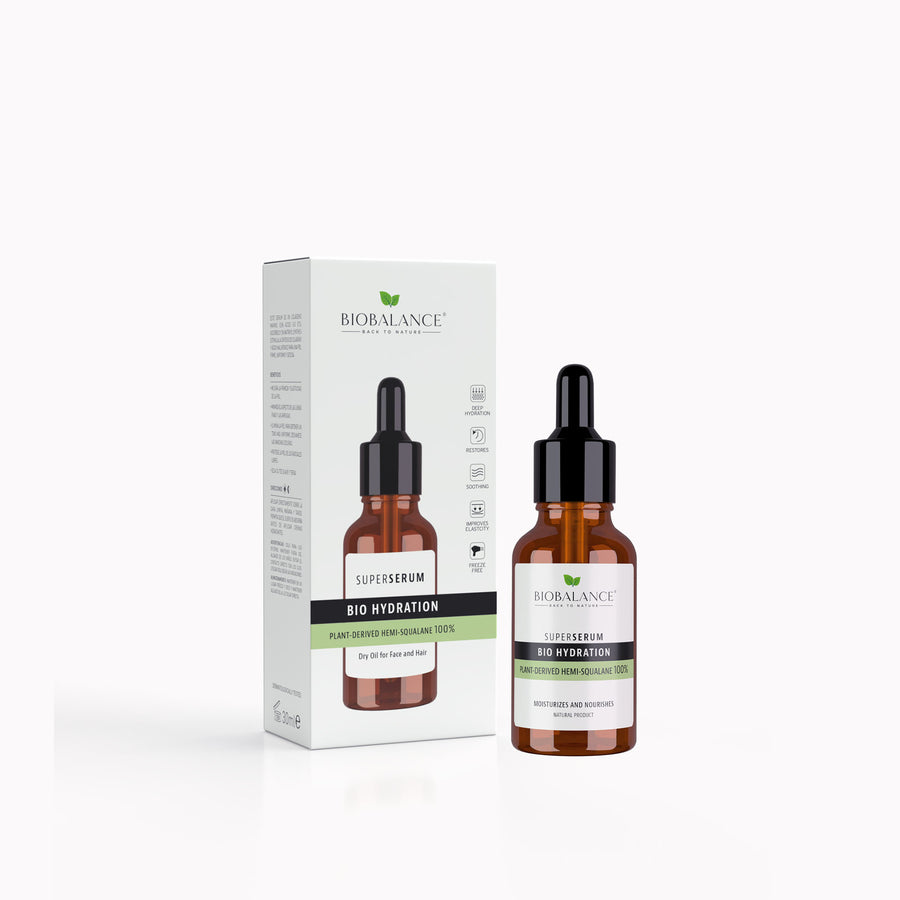 BioBalance
Bio Hydration - Plant-Derived Hemi-Squalane 100% Dry Oil
The 100% Plant-Derived Hemi - Squalane used in our product is ECOCERT approved and is a USDA Certified Bio-Based. It provides deep hydration and soothing. It restores and imporoves elasticity.

For Skin:
• Hydrates and softens the skin
• Restores the lipidic structure of the skin
• Improves skin elasticity

For Hair:
• Keeps hair frizz-free
• Leaves hair silky and smooth
• Provides color protection
*Delivers heat protection and prevents damage
*Provides easier combing
​"

SKIN APPLICATION: APPLY DIRECTLY TO CLEANSED FACE, MORNING AND EVENING. ALLOW SERUM TO BE ABSORBED INTO THE SKIN BEFORE APPLYING YOUR MOISTURIZER. YOU CAN ALSO USE THIS SERUM TO REMOVE MAKEUP INCLUDING FOUNDATION, LIPSTICKS AND MASCARA
HAIR APPLICATION: RUB A SMALL AMOUNT OF THE OIL IN THE PALMS OF YOUR HANDS AND SMOOTH THROUGH DAMP OR DRY HAIR AND SPLIT ENDS AS NEEDED.