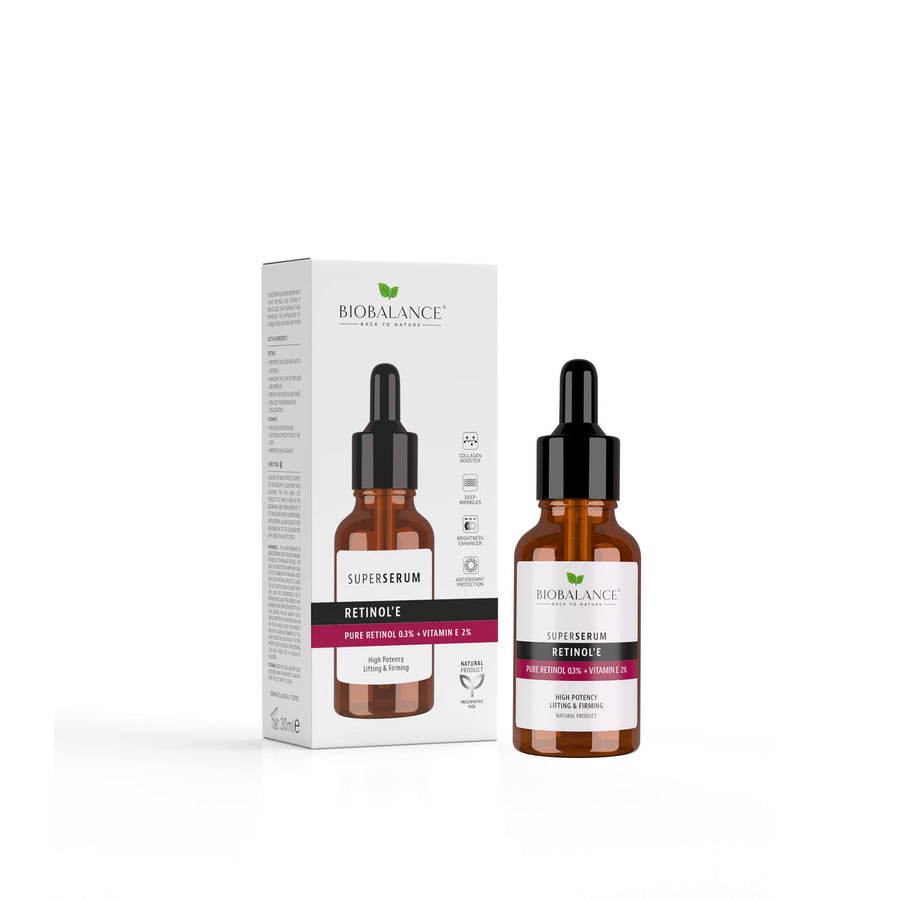 BioBalance
Pure Retinol 0.3% + Vitamin E 2% Super Serum
Concentrated super serum with pure retinol and vitamin E revitalizes skin overnight and improves the appearance of visible signs of aging and pores.

Retinol 0,3%

• Promotes collagen and elastin synthesis.
• Diminishes the look of fine lines and wrinkles.
• Refines skin texture and pores.
• Reduces the appearance of discoloration. Vitamin E 2%
• Provides hydration and antioxidant protection to the skin.
• Improves skin radiance.

Use only at night. Apply 2-3 drops of the serum to clean dry skin, avoiding the eye area. Use product 2-3 times a week in the beginning, and then increase to 5-7 days when skin is comfortable with Retinol. Allow serum to be absorbed in to the skin before applying your moisturizer. If you are pregnant or breastfeeding, don't use any skincare products containing Retinol. This product may increase your skin's sensitivity to the sun. During the day, always use a broad-spectrum sunscreen with an SPF of 50+ while using this product and for a week afterwards. if you have sensitive skin patch testing prior to use is advised.