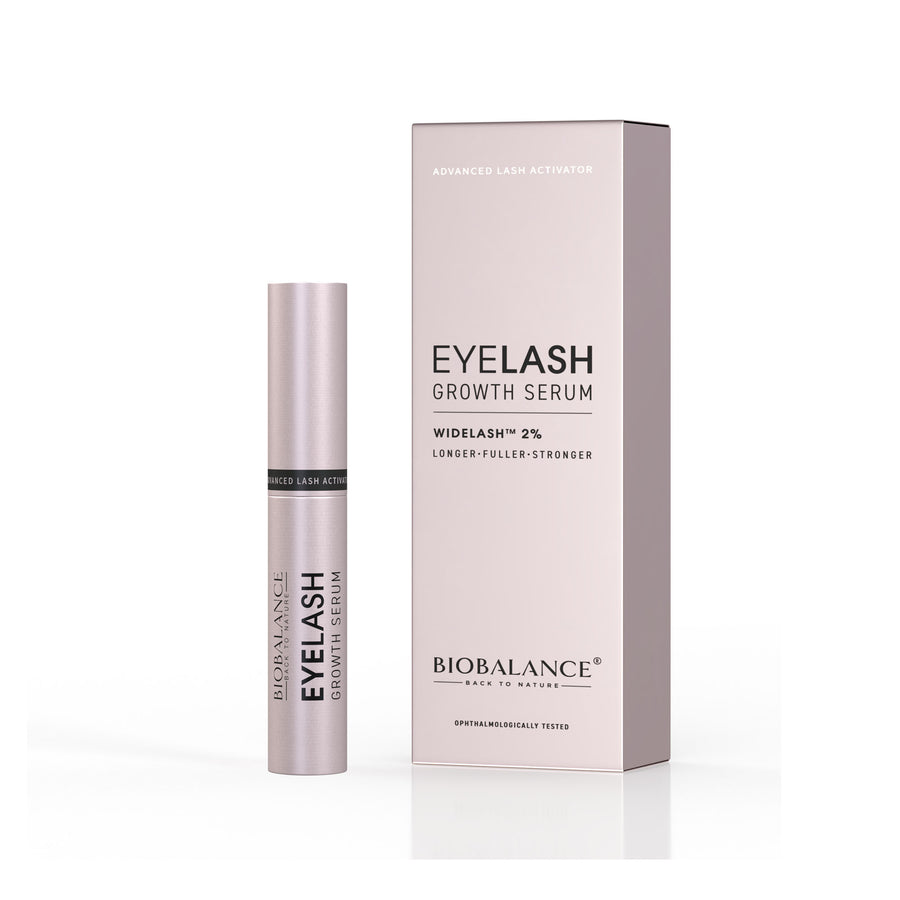 BioBalance
Eyelash Growth Serum
PROVIDES LONGER, FULLER AND STRONGER EYELASHES WITH 2% WIDELASH.

It fortifies brittle eyelashes and helps them grow longer, fuller,
and stronger.
Formulated with
Patented complex "Biotinoyl Tripeptide-1" that stimulates eyelash growth by increasing formation of hair bulb cells, laminin V and collagen VI proteins and Biotin, Saw Palmetto Hyaluronic acid, Sodium PCA, Sodium Lactate, Panthenol, Allantoin, Glycerin
Amino acids -Arginine, Glycine, Alanine, Serine, Valine, Proline, Threonine, Isoleucine, Histidine, Phenylalanine.

Remove makeup and residue. Apply a thin line directly to your eyelashes above the lash line or on eyebrows once (preferably at night) or twice a day. Apply daily min for 30 days for best results. Keep in mind that oil-based makeup removers and cleansers can leave behind a film, which may create a barrier between your lashes and the eyelash serum. It's important to wash off any residue.