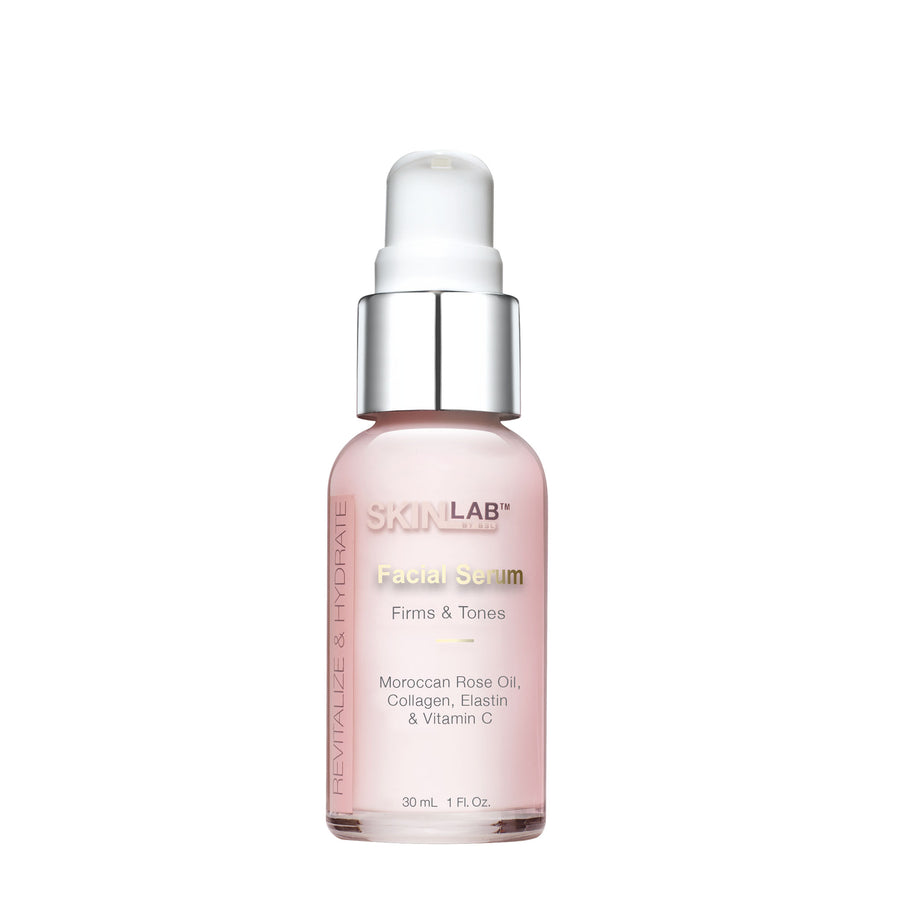 Skin Lab
Revitalize & Hydrate Facial Serum
Revitalize & Hydrate Facial Serum is a complete firming and toning treatment that combines the benefits of Moroccan Rose Oil with effective Collagen, Elastin and Vitamin C to smooth, brighten, lift and tone your skin.

Benefits
- Collagen and Elastin hydrate to help improve the look of firmness and tone
- Vitamin C brightens skin tone for improved radiance
- Moroccan Rose Oil moisturizes for a smoother looking complexion
- Shea Butter softens and smoothes fine lines and wrinkles
- Rose Water and Coconut Water revitalize dull and tired skin

Why You'll love it?
Collagen and Elastin helps with firmness. Ideal for all skin types. Cruelty-Free.
Made in the USA.

PREP YOUR FACE
Wash your face before you apply your serum after thoroughly cleansing and removing any makeup residues. Pat your face dry.
APPLY
Apply 2-3 pumps on your fingertips, patting it on and then smoothing it out. Resist the temptation to massage, and let the formula absorb on its own.
FOLLOW
Wait 30-60 seconds for the serum to absorb, then apply your moisturizer to your face and neck. Gently massaging moisturizer on to your skin.