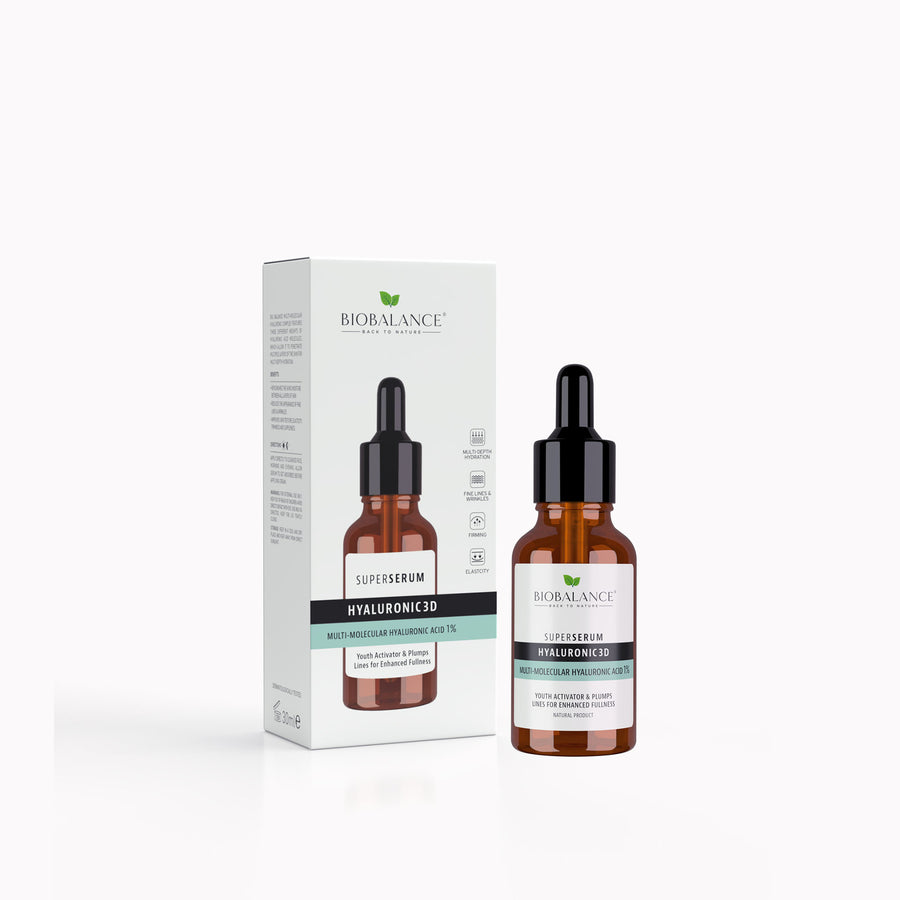 BioBalance
Hyaluronic 3D - Multi-Molecular Hyaluronic Acid 15% Super Serum
Bio Balance Multi-Molecular Hyaluronic Complex features three different weights of hyaluronic acid molecules, which allows it to penetrate multiple layers of the skin for multi-depth hydration.

​• Replenishes the skin's moisture between all layers of skin
• Reduces the appearance of fine lines & wrinkles
• Improves skin texture, elasticity, firmness and suppleness

APPLY DIRECTLY TO CLEANSED FACE, MORNING AND EVENING. ALLOW SERUM TO BE ABSORBED INTO THE SKIN BEFORE APPLYING YOUR MOISTURIZER.