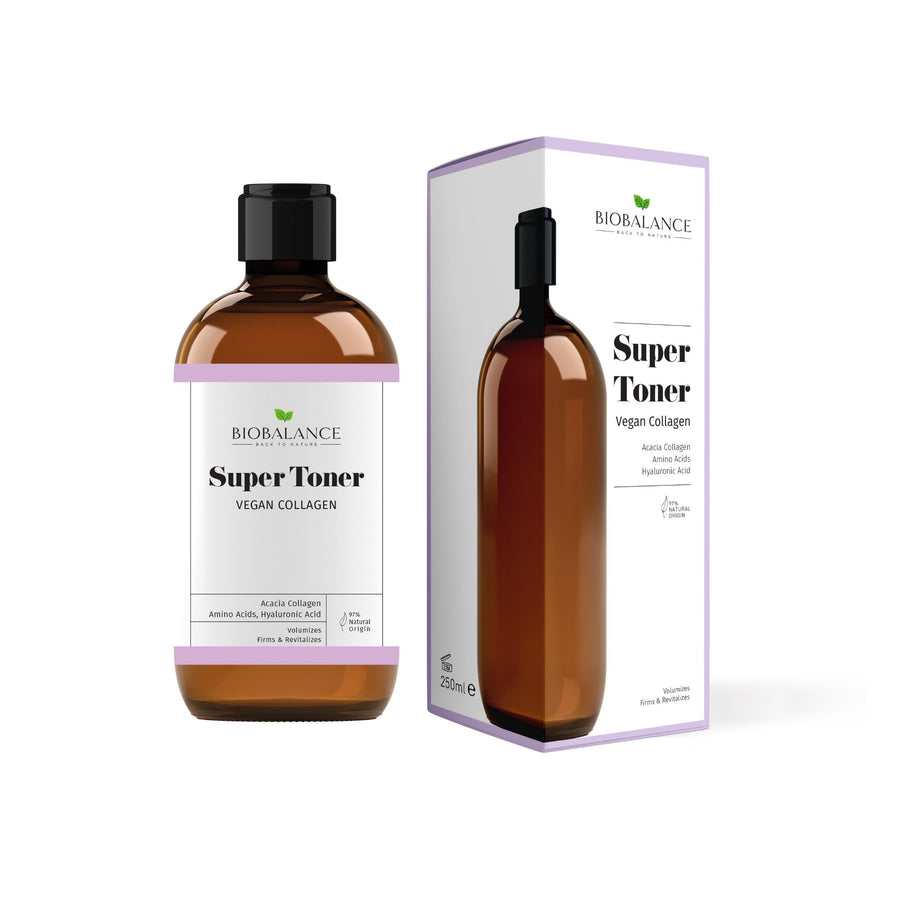 BioBalance
Super Toner Vegan Collagen
Acacia Collagen is a plant-derived substitute for animal or synthetic collagen with equivalent beauty benefits. Collagen-mimicking biopolymers obtaines from the exudate of acacia tree (Acacia senegal) tightens skin, supports a youthful and plump appearance.
Visibly removes final traces of makeup - leaving skin exceptionally feeling clean, fresh, and softened.
SKIN TYPES FOR USE
Ideal for all types of skin.
FORM
Light weight tonic without feeling sticky.
Acacia Collagen - Hyaluronic Acid - Amino Acids
(Sodium PCA, Sodium Lactate, Arginine, Aspartic Acid, PCA, Glycine, Alanine, Serine,Valine,Proline,Threonine,Isoleucine,Histidine,Phenylalanine)
Acacia Collagen - Amino Acids - Hyaluronic Acid
Volumizes - Firms & Revitalizes
Perfume free, Alcohol free, Silicone free, Vegan, Paraben free, Gluten free, Not tested on animals, Colorants free, Sulfates SLS & SLES free, Preservative free

Apply using cotton pads after cleansing your skin. Wipe in outward motions on your skin until the cotton comes up clean.