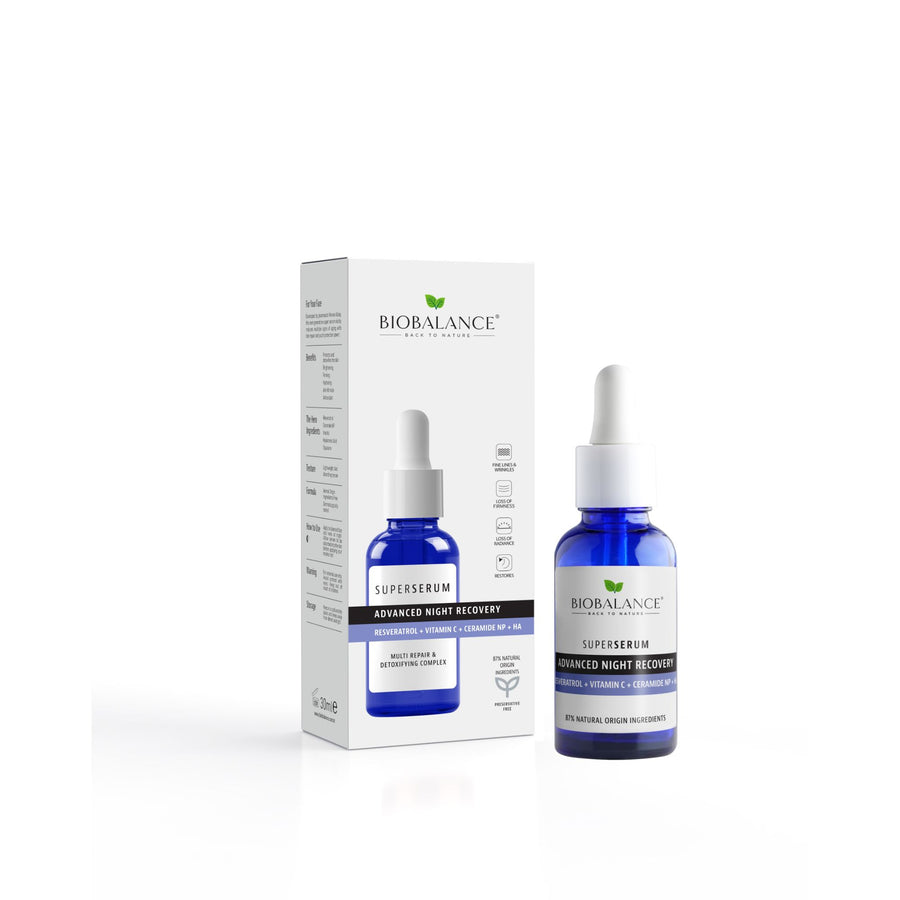 BioBalance
Advanced Night Recovery Super Serum
87% NATURAL ORIGIN
ADVANCED NIGHT RECOVERY SUPER SERUM
RESVERATROL + CERAMIDE NP + VIT C + HYALURONIC ACID

30ml
DERMATOLOGICALLY TESTED

Deep Repair & Detoxifying Complex

Boosts skin's night-time recovery process.

BENEFITS
​•The powerful antioxidant Resveratrol supports the skin's nighttime repair process
•Ceramide NP firms the skin and improves skin density and quality
•Vitamin C increases skin radiance
•Hyaluronic Acid increases skin elasticity and firmness
•Antioxidant Inositol detoxifies the skin

For fine lines and wrinkles, loss of firmness, loss of radiance, restores

Perfume free, Preservative free, Alcohol free, Oil free, Silicone free, Vegan, Gluten free, Not tested on animals

Apply to cleansed face and neck at night. Allow serum to be absorbed into the skin before applying your moisturizer.