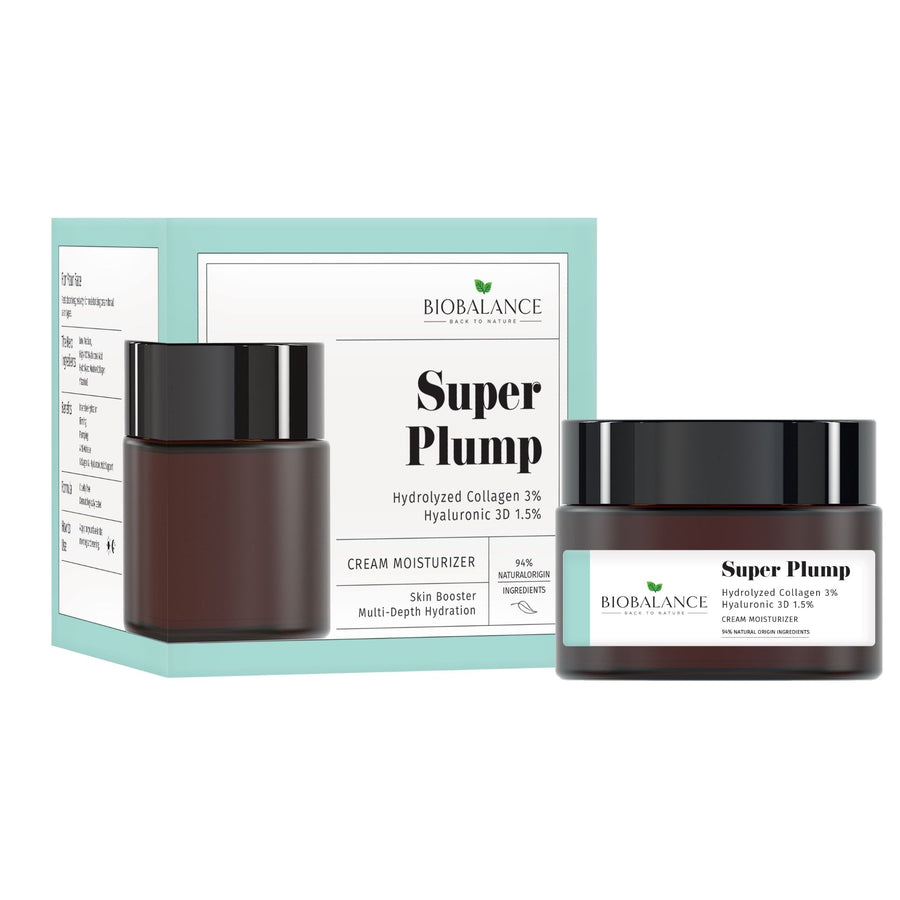 BioBalance
Super Plump
SUPER PLUMP
HYDROLYZED COLLAGEN 3% + HYALURONIC 3D 1.5%

CREAM MOISTURIZER
Skin Booster - Multi-Depth Hydration

Hydrolyzed Collagen:
• Improves the look of fine lines
• Reduces wrinkles
• Improves firmness
• Supports production of collagen

Hyaluronic 3D:
• Multi-depth hydration at once • Plumps the lines

SKIN TYPE All types of skin
FORM Fast absorbing, velvety rich moisturizing cream
HYDROLYZED COLLAGEN 3%
Supports skin elasticity to fight fine lines and wrinkles
HYALURONIC ACID 1.5%
Actively hydrates and plumps the skin
Contains low-medium-high molecular weight HAs that provide multi-depth hydration at once

SUPER PLUMP contains hydrolised collagen.
When collagen is hydrolyzed, it's broken down into smaller, easy-to-process particles for the utmost skin penetration.

Perfume free, alcohol free, oil free, silicone free, gluten free, vegan, not tested on animals

Apply twice a day in the morning and in the evening on your face and neck.