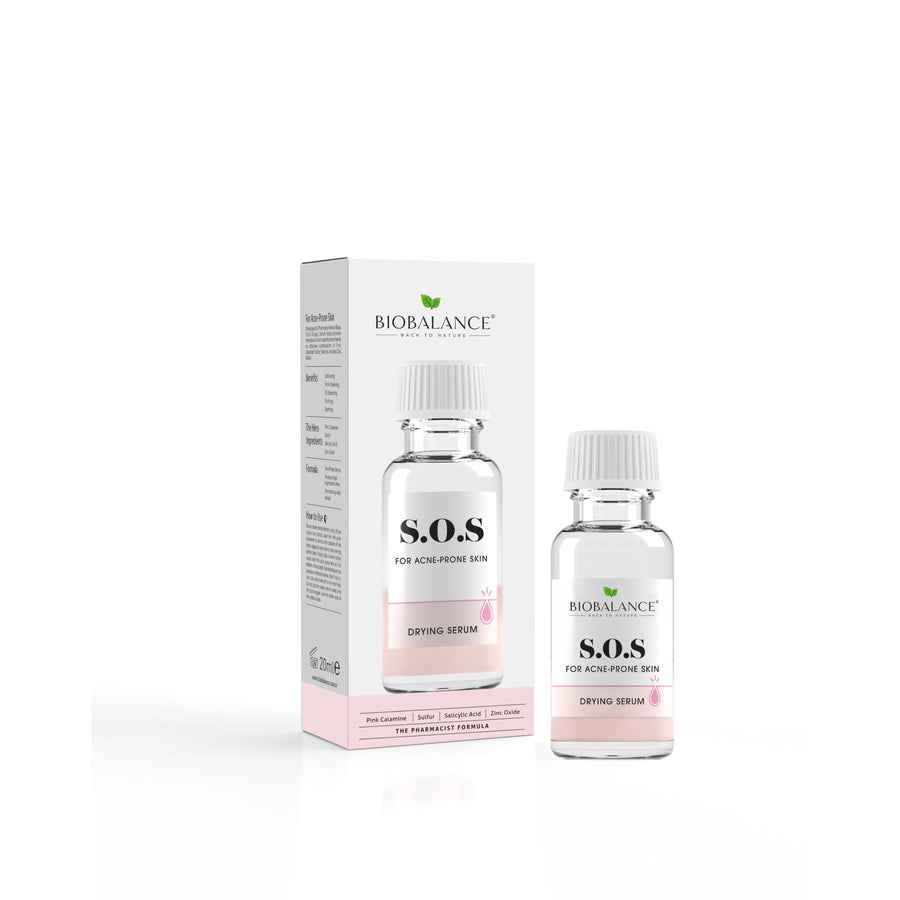 BioBalance
SOS Drying Pink Serum
S.O.S. DRYING SERUM
PINK CALAMINE + SULFUR + SALICYLIC ACID + ZINC OXIDE

20ml
DERMATOLOGICALLY TESTED

FOR ACNE-PRONE SKIN

HERO INGREDIENTS

•Deep exfoliating, pore cleansingSalicylic Acid
•Sebum reducer, Anti-bacterialSulfur
•SoothingCalamine
•Oil absorbingZinc Oxide

BENEFITS
Helps dry up pimples and fade post-acne dark spot.

Perfume free, Preservative free, Alcohol free, Oil free, Silicone free, Vegan, Gluten free, Not tested on animals

Apply at nighttime. Do not shake the bottle. Dip the cotton swab into thepink sediment. Dab the formula directly on the pimple. Let it dry. Rinse it offin the morning.