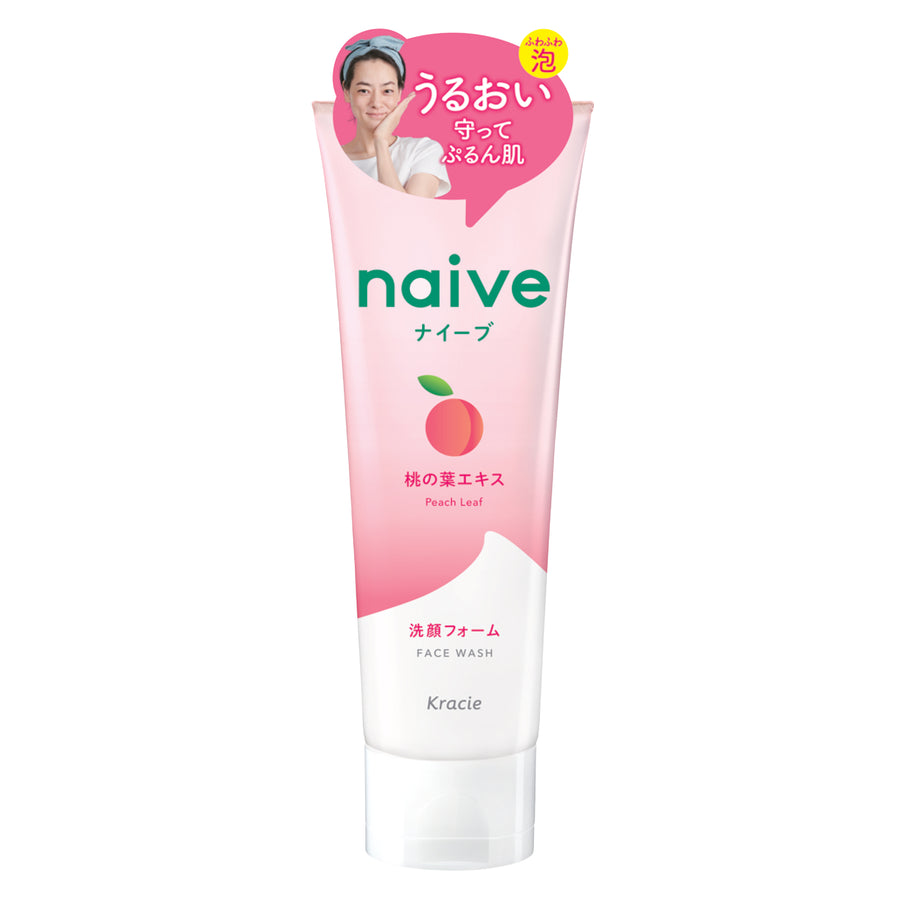 Kracie
NAIVE Peach Leaf Foaming Face Wash
Naive Peach Leaf Foaming Face Wash is a gentle and refreshing facial foam cleanser that removes dirt and oil deep in the pores. Rich, soft and fluffy lather retain skin's moisture without scrubbing. Formulated with Peach Leaf extract (moisturizing ingredient) that makes skin silky, moisturized and fresh. Natural, delicate peach scent.

Artificial coloring free
Mineral oil free
Paraben free
Alcohol free

This Peach Leaf variant is best for normal skin.


Makes skin silky, moisturized, and fresh
Natural, delicate Peach scent

Made in Japan

MADE WITH 100% PLANT-DERIVED CLEANSING INGREDIENTS. Artificial Coloring-Free | Mineral Oil-Free | Paraben-Free | Alcohol-Free.


1. Take an appropriate amount (about 2 cm) and whip using both hands with water.

2. When a fine foam starts to form, add a small amount of water and continue with a whisking motion to make a rich, fluffy, creamy lather.

3. Gently apply onto face, massage, and rinse thoroughly thereafter.

Water, Glycerin, Stearic Acid, Myristic Acid, Lauric Acid, Potassium Hydroxide, Glyceryl Stearate SE, Sodium Methyl Cocoyl Taurate, Fragrance, Tetrasodium EDTA, Dipropylene Glycol, Butylene Glycol, Sodium Benzoate, Acetyl Glucosamine, Prunus Persica (Peach) Leaf Extract.