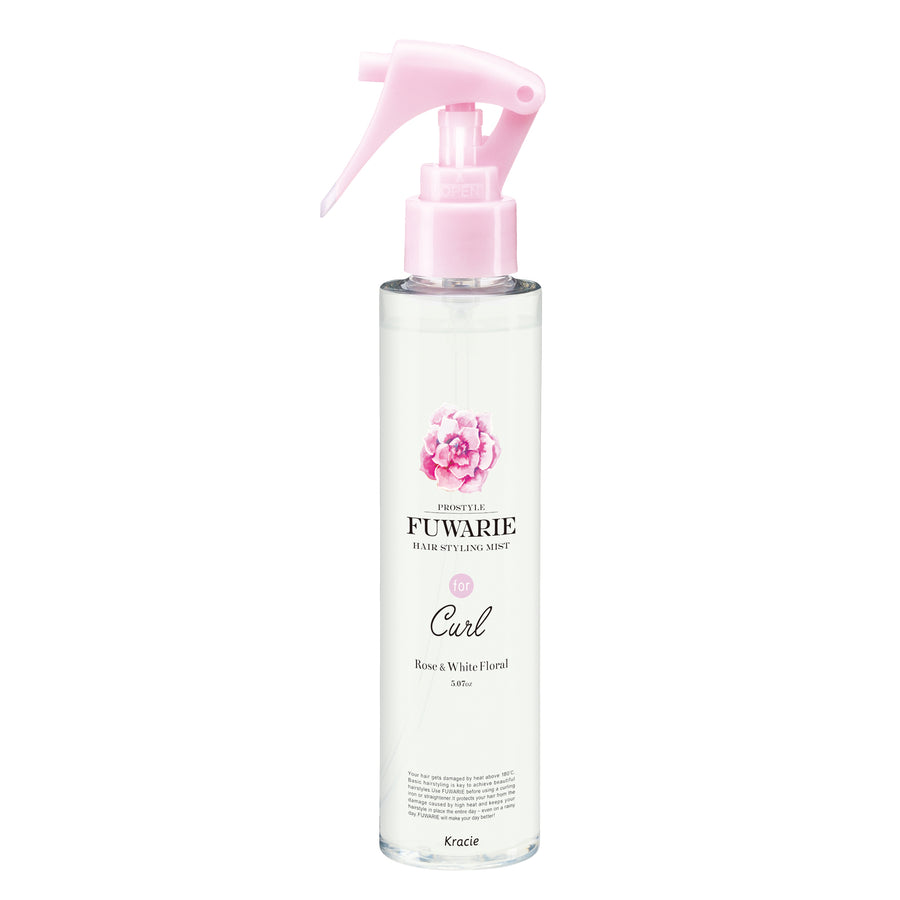 Kracie
Fuwarie Hair Mist Heat Protectant for Curl
Prostyle Fuwarie Hair Styling Mist for Curl – 150mL.

Create gorgeous hairstyles without heat damage! Blocks heat damage of 180°C and up to prevent burnt hair. Repairs hair damage on the inside and outside with Gloss Repair Ingredient and Argan oil.

Creates and keeps beautifully styled hair all day!

Contains 4 Amino Acids for healthy hair
Humidity Control
Anti UV Properties
Rose & White Floral scent

To use, slide white lock to open. How to use: Section and spray onto hair until damp then style as usual with your curling iron or hairdryer. Caution: Stop use immediately if you experience redness, swelling and itchiness. If it gets into your eyes, rinse immediately. Store in a cool place without direct sunlight.