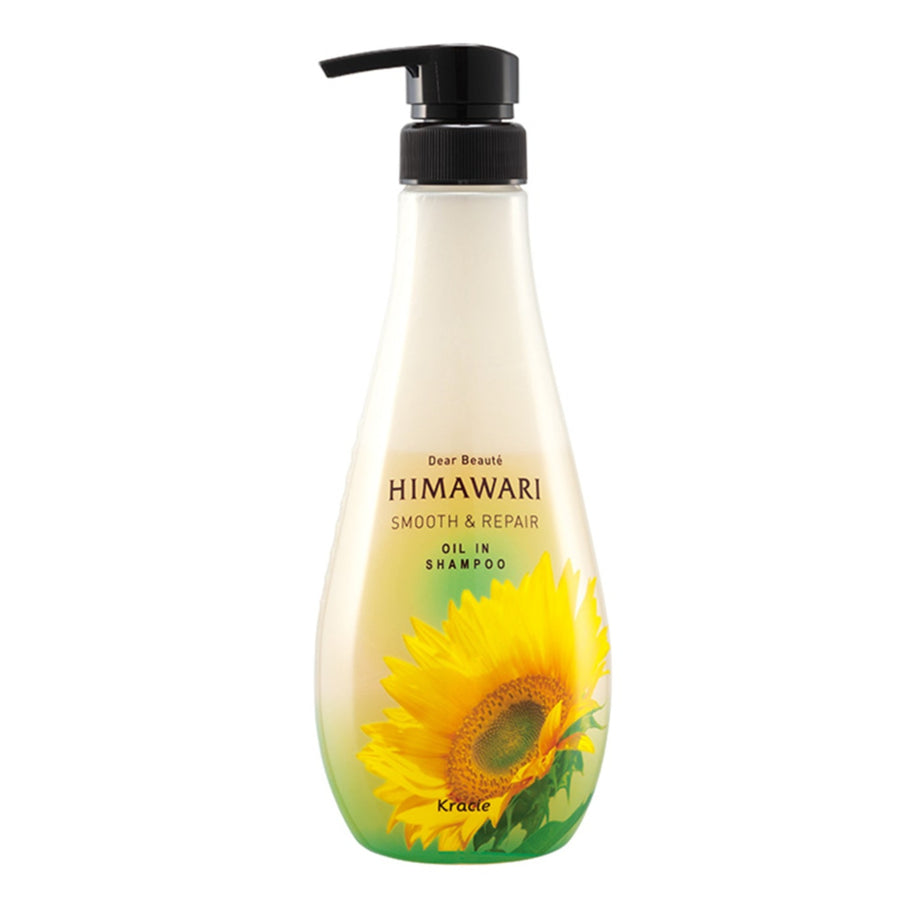 Kracie
HIMAWARI Smooth & Repair Oil in Shampoo
Achieve smooth and silky hair! Dear Beaute Himawari in Shampoo (Smooth & Repair) is especially developed to cater to hard to style and tangled hair. This rich textured shampoo is formulated with 4 types of amino based agents that gently cleanse the hair, leaving it smooth and tangle-free all the way to the tips!

It's Silicone & Sulfate Free so it's safe and gentle on your hair! Lipid Moisture Retention – Focuses on balancing lipids and moisturizes to improve manageability of hair while making it smoother and easier to style.

Available in full (500g) and refill sizes (360g).

How to Use: Apply an adequate amount of the shampoo onto wet hair and lather thoroughly. Rinse off after use. Follow with Himawari Smooth & Repair Oil in Conditioner for best results. Caution: If the product is not compatible with the scalp, please stop usage. In case of itchiness or irritation, discontinue use & consult a dermatologist. Keep out of reach of children. Avoid contact with eyes.