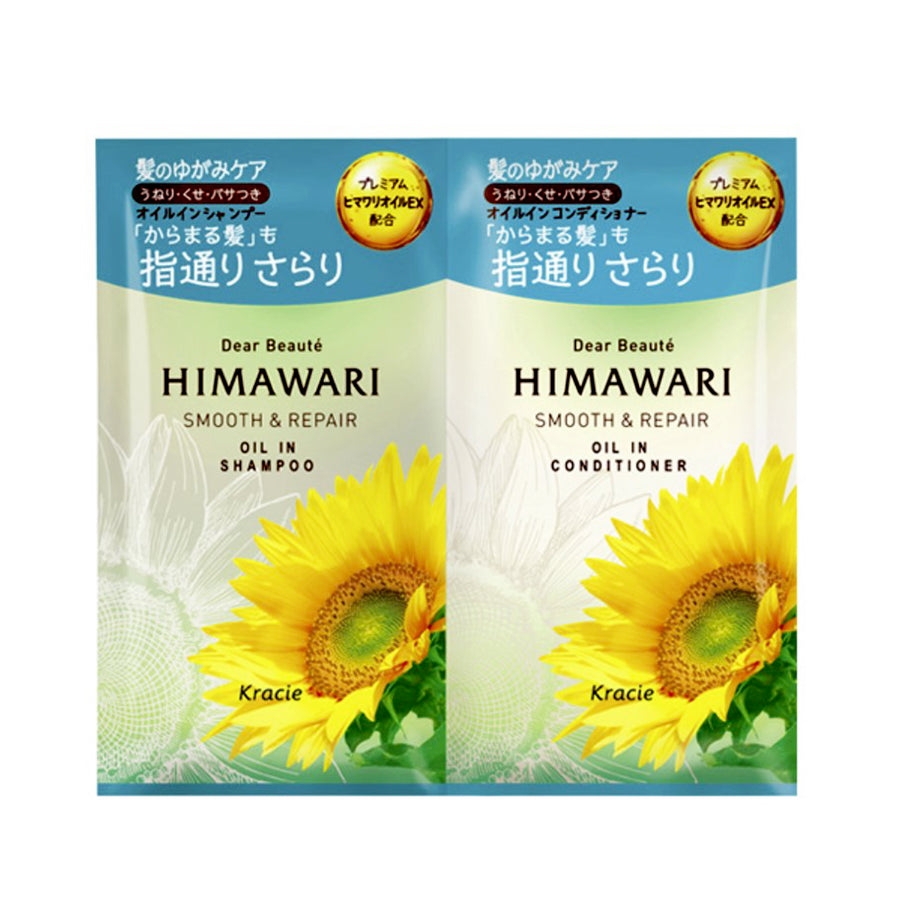 Kracie
Himawari Dear Beaute Smooth & Repair Shampoo and Conditioner Trial Sachet
Achieve smooth and silky hair! Dear Beaute Himawari (Smooth & Repair) is especially developed to cater to hard to style and tangled hair.

The rich textured shampoo is formulated with 4 types of amino based agents that gently cleanse the hair, leaving it smooth and tangle-free all the way to the tips!

It's Silicone & Sulfate Free so it's safe and gentle on your hair!

Lipid Moisture Retention – Focuses on balancing lipids and moisturizes to improve manageability of hair while making it smoother and easier to style. Conditioner is enhanced with Lipidure® that coats the surface softly and easily to make hair smooth and healthy.

How to Use: Apply an adequate amount of the shampoo onto wet hair and lather thoroughly. Rinse off after use. After shampooing, squeeze out excess water and apply an adequate amount of the conditioner onto hair. Massage thoroughly and leave on for about 1-2 minutes before rinsing off. Caution: If the product is not compatible with the scalp, please stop usage. In case of itchiness or irritation, discontinue use & consult a dermatologist. Keep out of reach of children. Avoid contact with eyes.