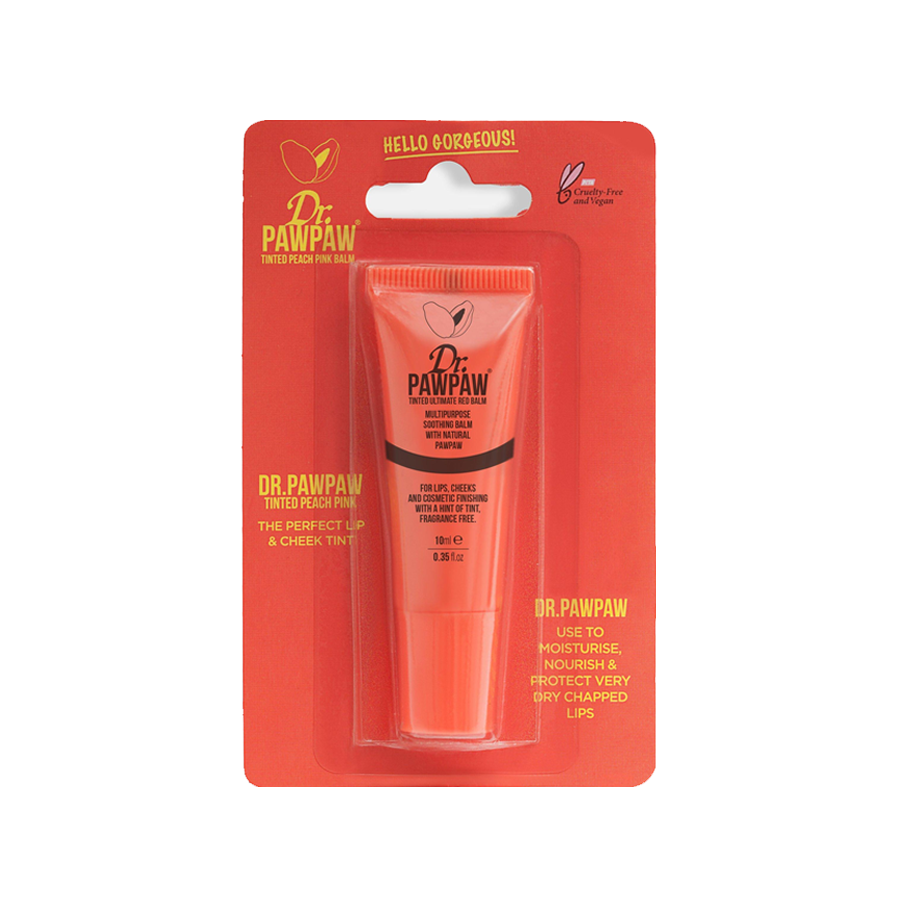 Dr. Pawpaw
Balm 10ml Travel Size - Peach Pink
Made from a variety of natural ingredients, this Dr. PAWPAW Peachy Pink Balm is a multi-purpose weapon. Using the same formula as the original, this Peachy Pink balm adds some colour to your lips and cheeks! The main ingredient, fermented PawPaw, boasts natural healing qualities and is said to be one of nature's finest remedies. The balm has a plethora of uses; it's perfect as a skin protector, moisturiser, nappy cream, lip finisher, for sun burn, skin irritations, as a hair conditioner and for any other skin related purpose you can think of, however, the Peachy Pink version is best on lips or cheeks. This formula is fragrance free and 100% made in Britain.

Use on skin lips and hair. Protect and moisturise skin and lips, soothe dry and cracked skin, smooth flyaway hair and unruly eyebrows, protect split ends, nourish nails and cuticles, calm nappy rash and sunburn, create a base for makeup, highlight the brow bone and cheeks.

Petrolatum, Oleo Europaea (Olive) Fruit Oil, Carica Papaya Fruit Extract (Fermented Paw Paw), Aloe Barbadensis Leaf Juice.