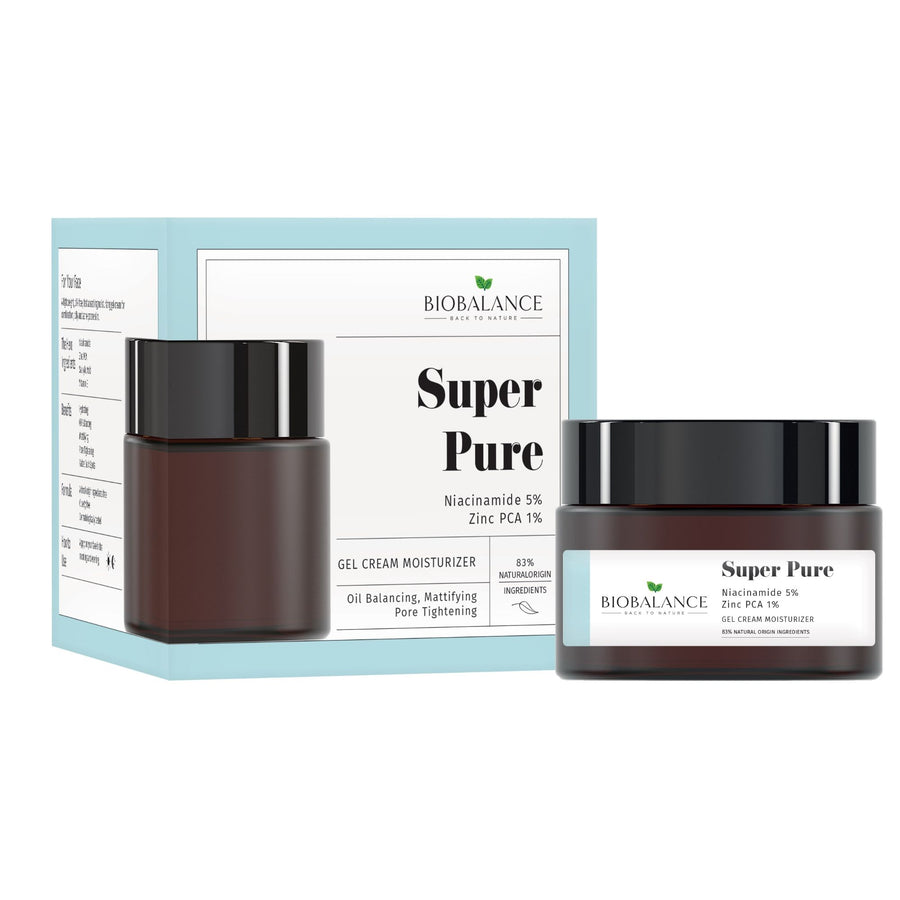 BioBalance
Super Pure
GEL CREAM MOISTURIZER
Oil Balancing, Mattifying, Pore Tightening

Benefits
• Regulation of sebum secretion, Reduction in the appearance of blemishes, reduction in the appearance of dark spots, fine lines & wrinkles
• Refined skin texture and pores.
• Purification of the skin.

Results
• Shine free skin. Reduced oily texture
• Unified skin tone
• Minimized pores for a flawless complexion

Hydrating, oil balancing, mattifying, pore tightening, anti-dark spot
SKIN TYPE: Oily and combination skin
FORM: A lightweight, oil- free, fast absorbing moisturizing gel cream

NIACINAMIDE 5%
Regulates sebum secretion & reduces the appearance of blemishes
ZINC PCA 1%
Refines skin texture and pores
SALICYLIC ACID
Purifies the skin, and exfoliates the pores

Perfume free, alcohol free, oil free, silicone free, gluten free, vegan, not tested on animals

Apply twice a day in the morning and in the evening on your face and neck.