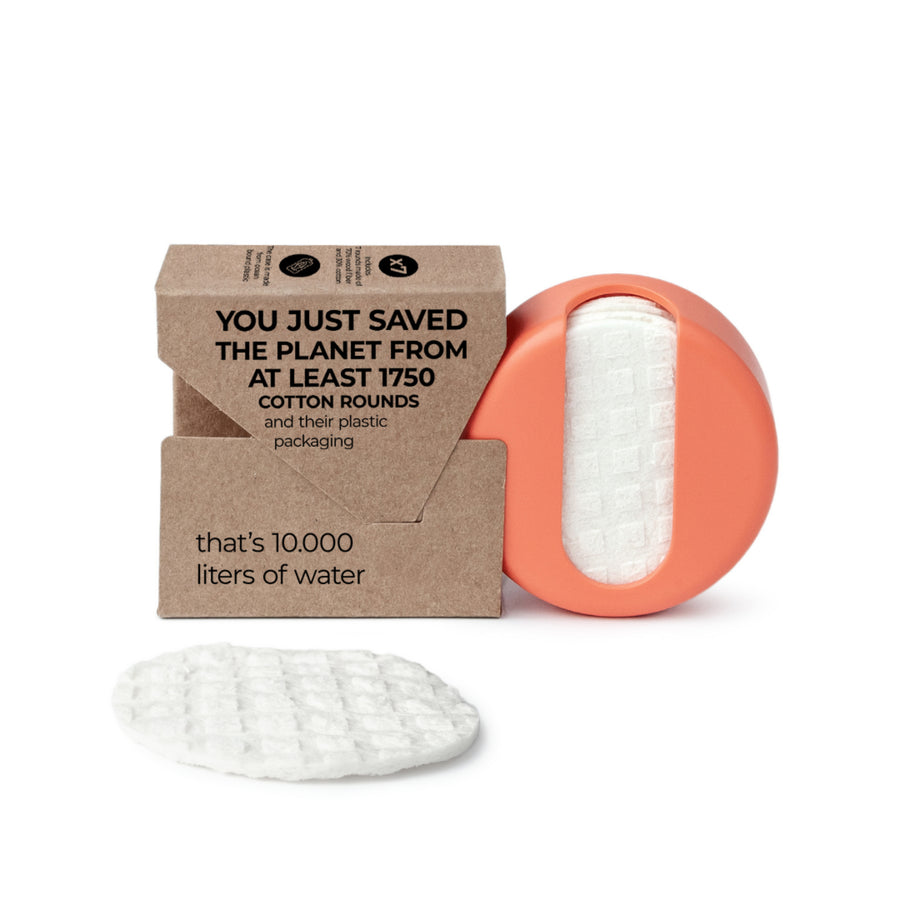 LastObject
LastRound
Beauty Bar is making reusable cotton pads in the Philippines more accessible with LastRound!

LastRound's reusable makeover remover pads eliminate the need for 1,700 single-use cotton rounds!

The

rounds

are

100% compostable

and

can be reused 1,750 times

The

case

is

made of Ocean-Bound Plastic

It reduces carbon footprint by 90%, water consumption by 92%, land use by 99%, and primary energy demand by 90%

LastRound is 24x more environmentally friendly than single-use cotton rounds and 14x better than organic cotton rounds in all 22 environmental impact categories. Its carbon footprint becomes lower than single-use cotton rounds after 34 uses and compared to single-use organic cotton rounds after 43 uses.

This case of

reusable facial cotton pads

will

last for around 5 years. So, take good care of it and it will last for another refill of the rounds.

LastRound's Certifications

Ocean-Bound Plastic Certified

Home compostable certification

FSC recycled cardboard

Responsibly produced: We want to be a force for good to our partners, suppliers and manufacturers. This is why all our suppliers and manufacturers are audited and follow our Code of Conduct, promoting good working conditions, safety and limiting the environmental impact of the facility – regardless of where it's produced.

LastRound is made in Germany

The magic material is home compostable and turns soft when wet!

Start by adding water to soften the rounds, squeeze out excess water and add your favourite toner or makeup remover.

Wash with soap and water and let it dry before you pop it back into the container, or toss it into a Laundry Bag and wash it with your laundry.

Each round can be reused 250 times, so with 7 rounds you'll eliminate 1750 single-use cotton rounds!

Ditch the single-use and purchase these reusable facial cotton pads in the Philippines!




Material: The case is made of ocean-bound plastic that stops waste from entering our oceans.The rounds are made from 30 % cotton and 70 % wood fibers, and are recyclable with your household waste. After a long and happy life the LastRound case can be recycled together with plastic. The rounds are home compostable, which basically means you can place them in soil together with your livingroom plants and it will turn into soil - adding compost makes it go even faster. Just remember to clean them first. If you prefer handling them with your waste, they belong together with your compostable waste. The (recycled: in process) carboard packaging can enjoy a new life by recycling it with cardboard.