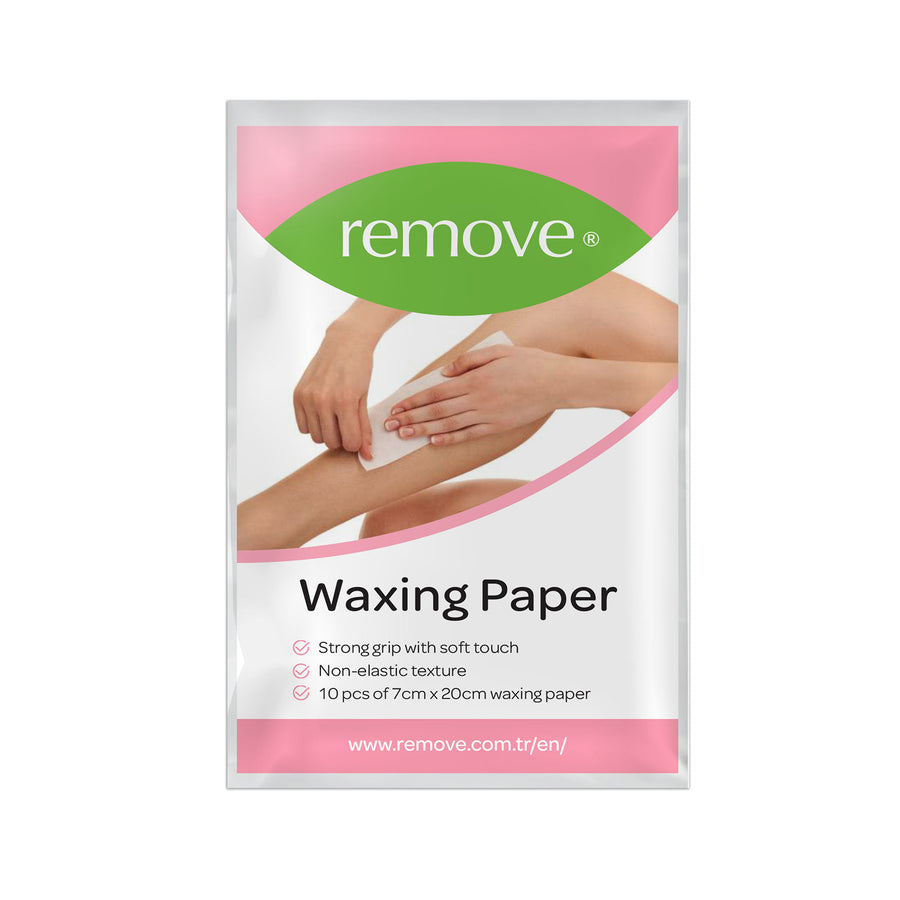 Remove
Waxing Paper
Waxing paper increases the performance of waxing with its special texture and strong tackiness!

Remove Waxing Paper provides you an easy and practical waxing experience with its strong adhesiveness and rigid, untearable design. The strips produced in thick, flat, and durable form in 2 meters comprised of 10 strips. Each strip is of 7 cm width and 20 cm in length.

Product specifications:
Strong adhesion
Inflexible and untearable texture

Box Contents:
10 Wax Strips each cut to 7cm x 20cm (total of 2 meters)

1. Stick the wax paper on the waxed area on your skin in the direction of hair growth and press to avoid any bubbles.
2. Pull the wax paper in one move, in the opposite direction of hair growth and parallel to your skin.
3. If you taut your skin with one hand while you are pulling the wax paper, it will avoid wax and hair residues.