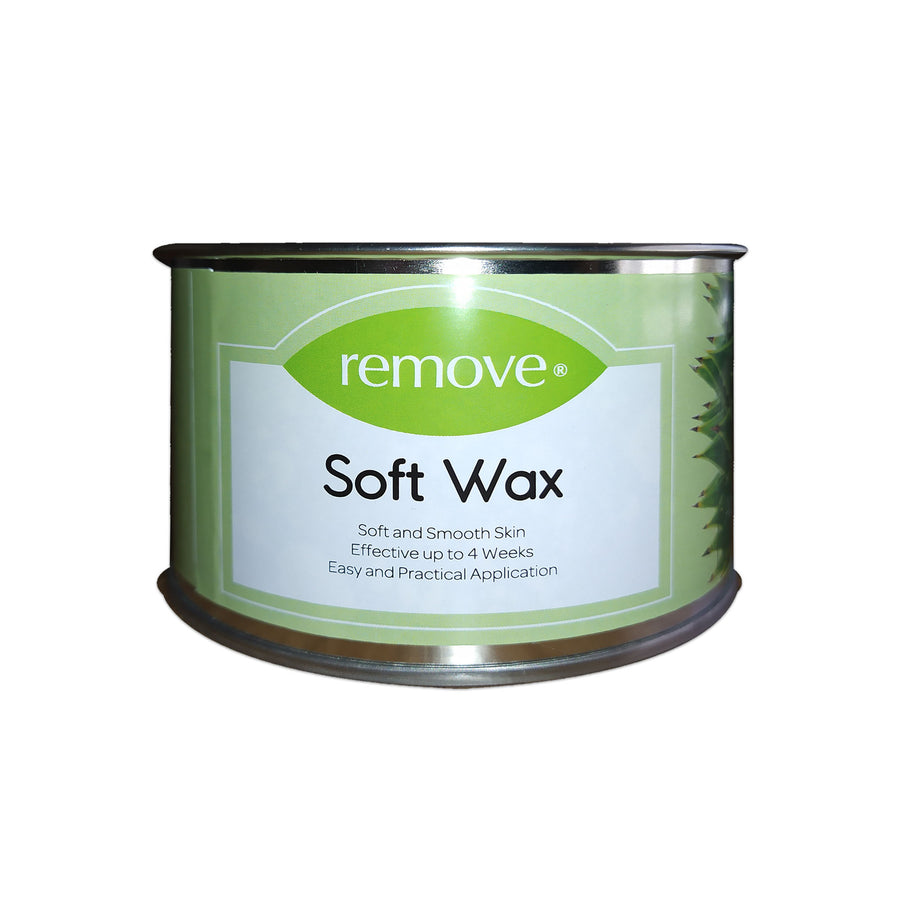 Remove
Soft Wax Aloe Vera and Powder
Remove Soft Wax is developed to soothe and calm the skin. This formula is perfect for those who experience redness and irritation with waxing.

Improved to simplify the depilation process for you.
The thinner application aids in the removal of unwanted hair, an easier and faster approach to waxing fine hair.

1. Heat your wax until it melts.
2. Make sure you are clean and dry.
3. Spread the wax on your skin by using a spatula.
4. Stick the waxing paper on your skin towards your hair growth direction.
5. Stretch your skin and pull the paper towards the opposite direction of hair growth as parallel to your skin with a single move.
6. After waxing, clean your skin with a post-depilation cleaning wipe.