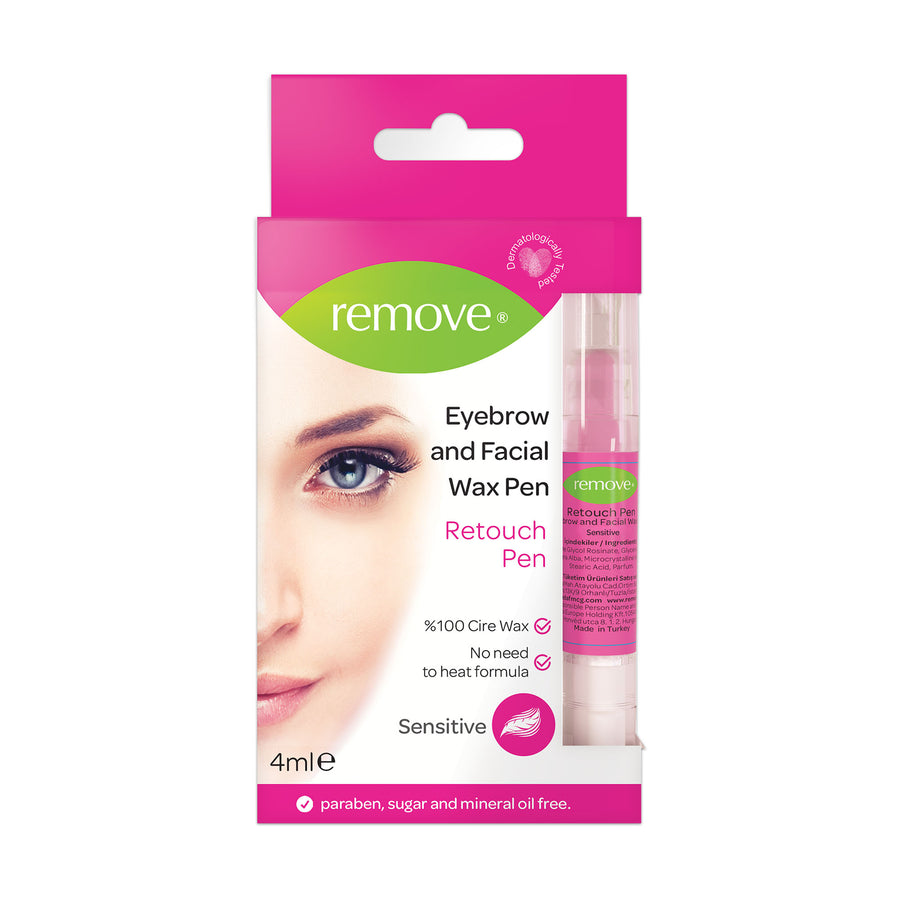 Remove
Retouch Pen Sensitive
Specifically designed for efficient use on eyebrow and lip area, Retouch Pen Facial Liposoluble Wax Pen enables extremely easy shaping for brows.

It has an innovative product produced from real beeswax and equipped with features enabling you to use wherever you like and experience the practical, fast and easy waxing.

You can carry this anywhere you go and get rid of facial hair in a few minutes by applying it easily.

For Sensitive Skin.

Product Specifications:
100% liposoluble wax
Formula needs no heating
Ergonomic applicator
Precise dosage adjustment by twisting
Minimum 20 dosages of application
Precise perfect curves with smart applicator
It is produced of real beeswax
It does NOT contain colophon resin, paraben, mineral oil and sugar

Box Contents:
1 Facial Wax Pen at 4ml
20 Wax Strips
2 Remove After Wax Cleaning Wipes
1 User Instruction

1. Take the product in room temperature, slowly turn the mechanism under the pen until enough amount of wax comes out of the pen.
2. Apply the Retouch Pen on the area which is out of the shape you would like to keep for your eyebrows, in the direction of hair growth. Apply this in the hair growth of your lip and face area.
3. Firmly stick the wax strips on the waxing areas in the direction of hair growth.
4. Taut your skin with one hand and pull the wax strip on the opposite direction of the hair growth.
5. In this application, ensure that you pull the wax strip in one, remove it quickly and parallel to your skin.