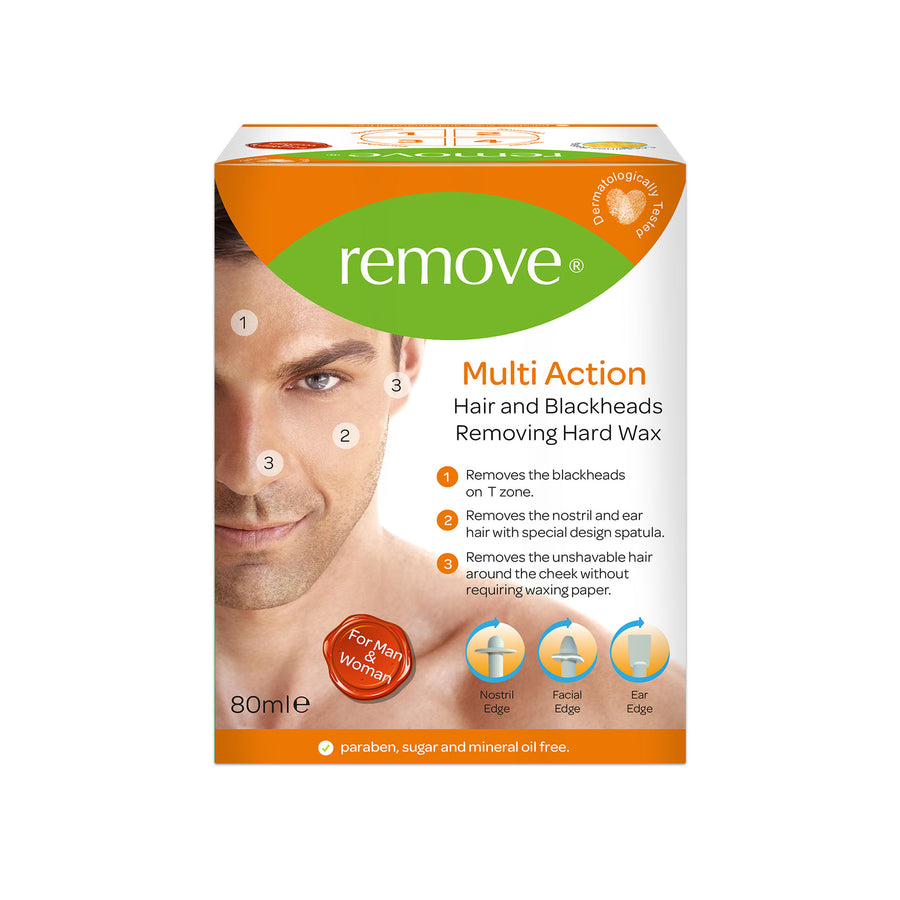 Remove
Multi Action
Remove blackheads, hair in ears, nose and face with a single product!
Multi Action is specially designed to get rid of blackheads and unwated hair on your face.

Product Specifications:
Practical, disposable and hygienic!
Suitable for men and women
Liposoluble wax for hair and blackhead removal
Efficient hair removal in 4 areas
Cleans blackheads in T area
Can be used without strips for the hair around lips and facial hair
Cleans the inner ear and inner nose hair with specially designed spatula
It can be heated in all kinds of ovens
It freezes when applied to the skin and enables to remove the hair without strips
It only sticks to the hair
It does not contain colophon resin, paraben, mineral oil and sugar

Box Contents:
1 Bottle of Liposoluble Wax 80 ML
4 Lip Protecting Mustache Etiquettes
6 Remove After Wax Cleaning Wipes
6 (3 Applicators with different tips) Spatulas
1 User Instruction

The spatula which provides easy application in different areas and is patented, has 3 different applicators for the T area, Lips area, and around the cheeks.