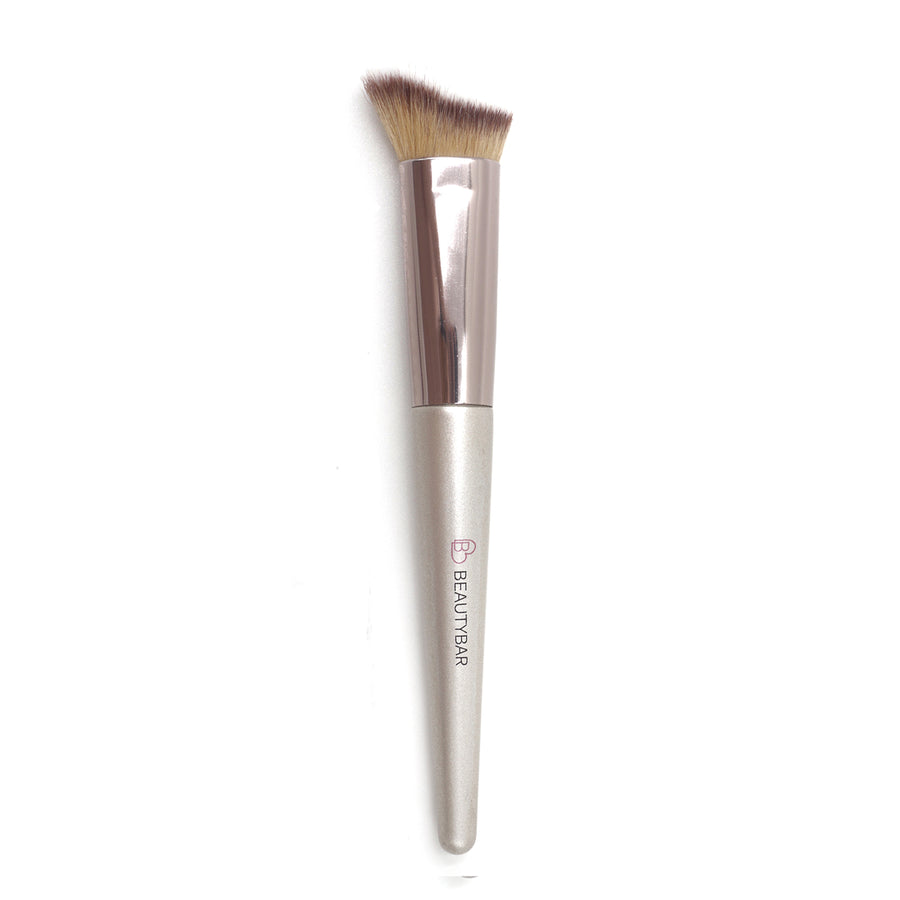 Beauty Bar
Contour Brush with Brush Guard
Beauty Bar's contour brush is a a buffing brush that is densely packed for targeted sculpting and blending.

This sculpting brush easily enhances and shapes the face to create more bone structure.

This brush comes with a brush guard.

Use the wide, angled brush to contour the cheeks by placing bronzer just under the cheekbones for dramatic definition. Build product as needed for desired coverage.