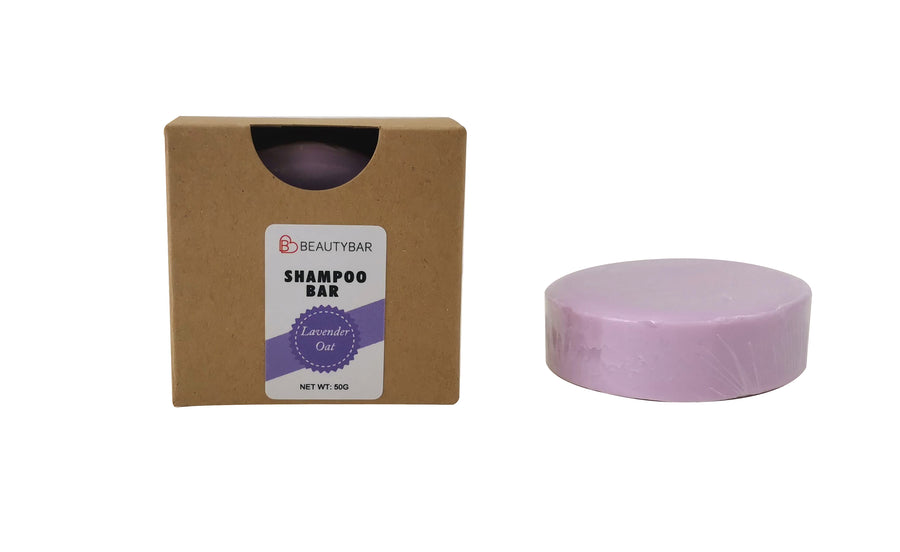 Beauty Bar
Lavender Oat Shampoo Bar
Beauty Bar Lavender Oat Shampoo Bar
This shampoo bar contains rich lavender oats that soothes the scalp, keep the scalp pores clean, and make the hair fresh and healthy. This will naturally treat and restore hair to its shiny state without stripping it while the added conditioner effect will make your hair soft and light.

Damp wet hands and hair. Rub the bar on your hands for 5-10 seconds to create a good amount of foam. Place the bar on a dry surface. Apply the created foam to your hair for 1 minute. Rinse your hair and enjoy! Keep the shampoo bar in a dry surface. Avoid applying the shampoo bar on direct water for too long.