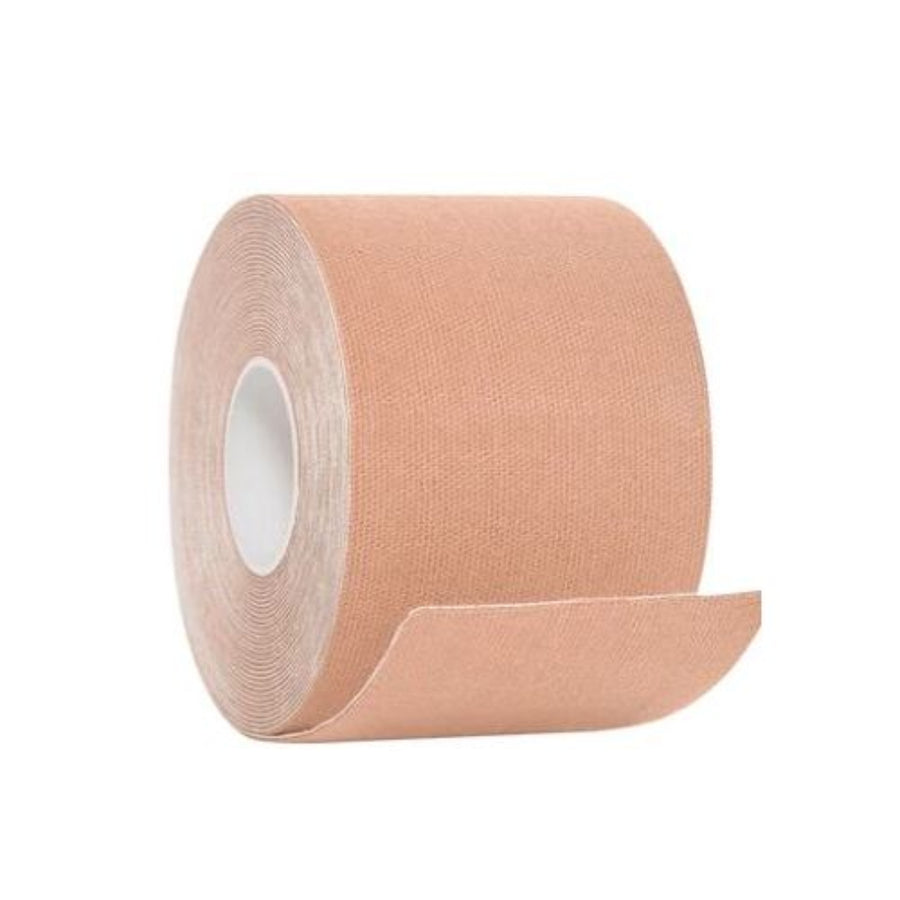 Beauty Bar
Boob Tape Nude
Beauty Bar Boob Tape in Nude
Waterproof
Stretchable and Breathable Cotton
Seamless
Hypoallergenic

Clean skin of all moisturizers and powders before applying. Cut the boob tape to your desired length with sharp scissors. Stick the covers to the nipples. Halfway lift the paper at the back of the tape and stick the tape to your body. Remove the remaining paper while lifting your breasts then stick the boob tape. Repeat steps until you achieve the desired form.