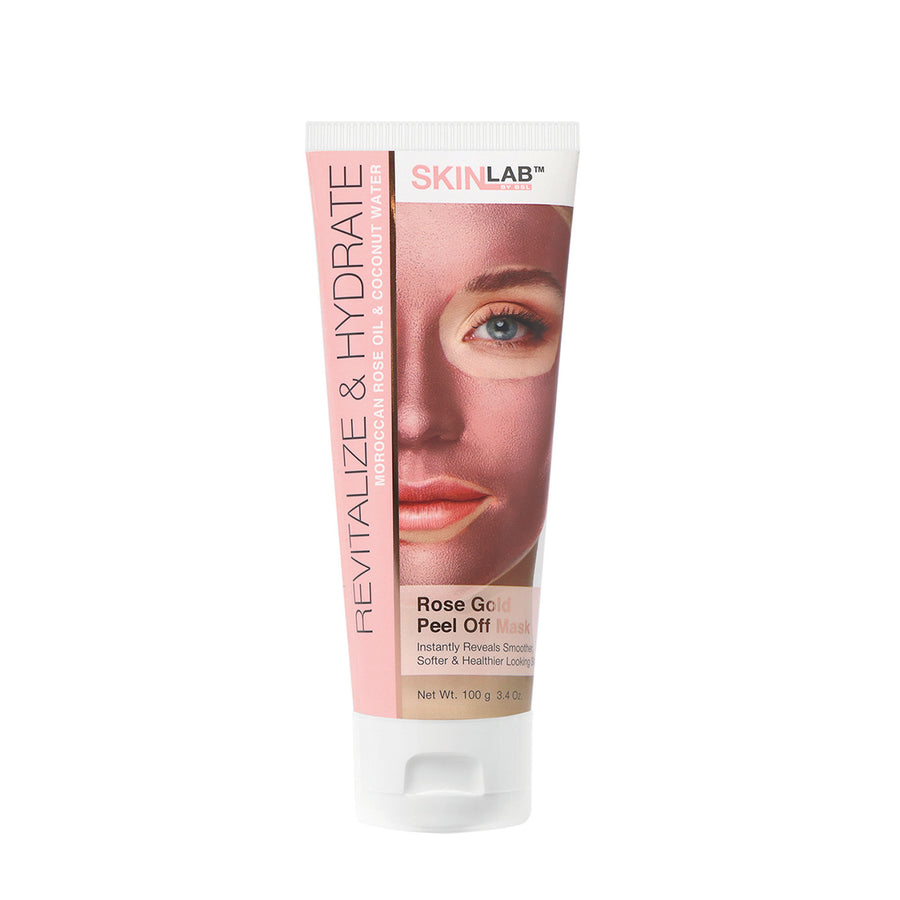 Skin Lab
Revitalize & Hydrate Rose Gold Peel Off Mask
Revitalize & Hydrate Rose Gold Peel Off Mask is a luxurious 15-minute treatment that reveals fresh, smooth and glowing skin, instantly with its combination of Morocan Rose Oil, Rose Gold Oil and Coconut Water and Shea Butter that replenishes and hydrates.

Benefits:
- Rose Gold helps improve the look of Firmness & Tone
- Moroccan Rose Oil, Coconut Water & Shea Butter help replenish & hydrate
- Flower Extracts Nourish and Restore Skin

\Why You'll love it?
15-minute Gold treatment. Ideal for all skin types.
Cruelty-Free. Made in the USA.

PREP
Wash your face before you apply your mask after thoroughly cleansing and removing any makeup residues. Pat your face dry.
APPLY
Apply in a medium-thick, even layer, avoiding eyes and brows. Leave on until it completely dries (approximately 15 minutes)
REMOVE
Peel off starting at the bottom of your face. DO NOT PULL and rinse off any residue. Follow with a moisturizer.