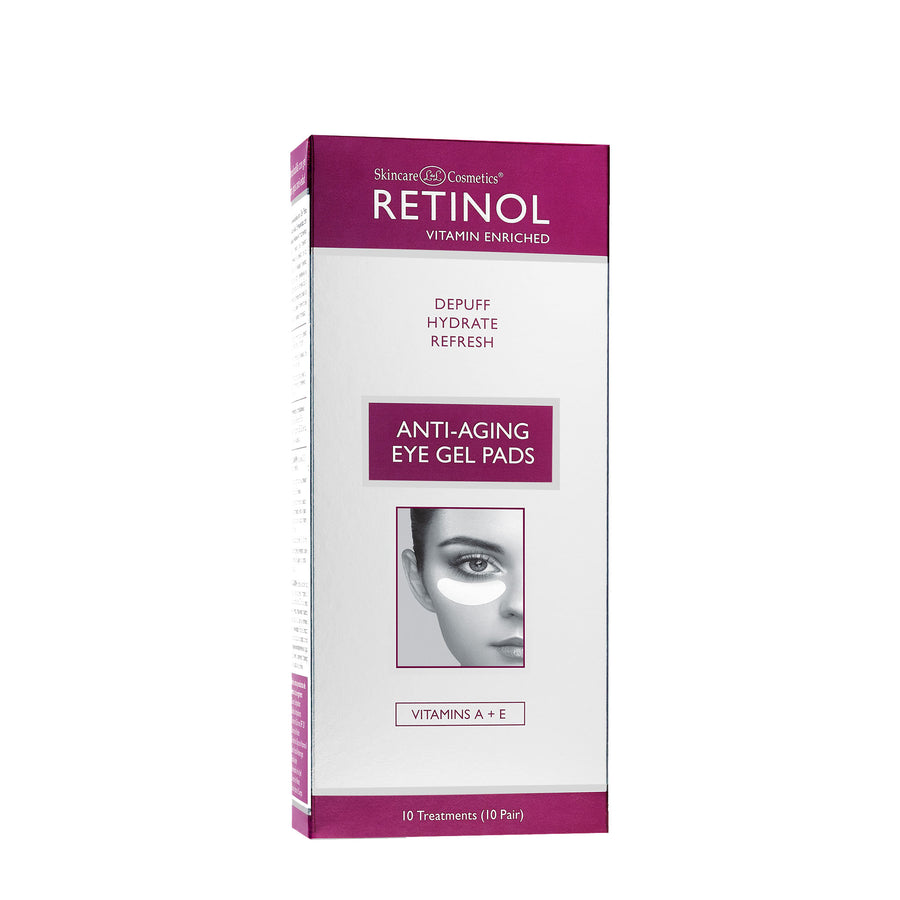 Retinol
Anti-Aging Eye Gel Pads
10 Treatments (10 Pairs)

If you experience puffy eyes and require a quick fix. The Retinol Eye Gel Pads are quick soothing treatments that provide visible improvement in the appearance of fine lines and puffiness while hydrating the sensitive and fragile skin under the eye.

Benefits
- Instant de-puff treatment quickly cools, purifies, tones and revitalizes sensitive, delicate skin under eyes for rejuvenated look and refreshed feeling
- Helps minimize the appearance of fine lines and wrinkles. Use 2-3 times weekly for noticeable difference in appearance of age-related fine lines and swollen skin under eyes
- Hydrates and refreshes the delicate skin around the eyes

Why You'll love it?
Burst of Retinol to de-puff around the eye area.
Ideal for all skin types. Cruelty-Free. Made in Korea.

Step 1: PREP
Wash your face before you apply your night cream. Cleanse your face thoroughly with a desired cleanser, suited to your skin type. Pat your face dry.
Step 2: APPLY
Remove pads from plastic liner. Angle and apply under each eye with the shiny side facing skin. Wear it for 15-30 minutes.
Step 3: REMOVE
Remove slowly by lifting up from edges. Rinse off any residue with water.