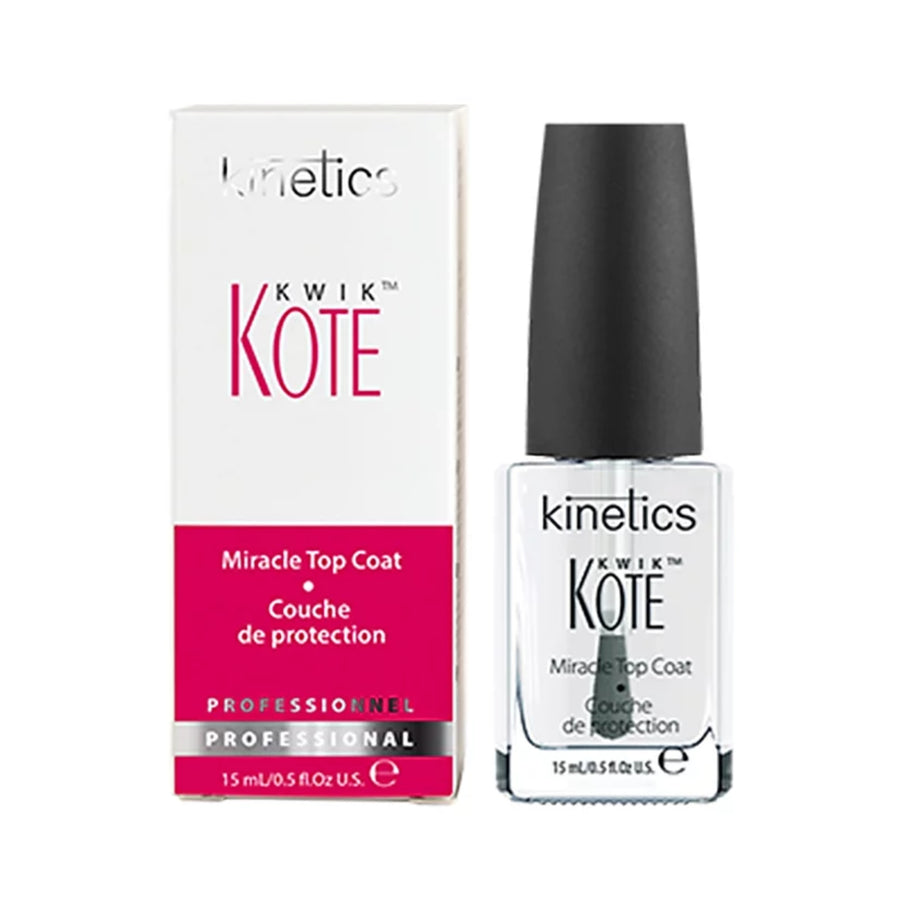 Kinetics
Kwik Kote™ Miracle Top Coat
A perfect-flow top coat with durable, chip-proof shine. Applies in a very thin layer, gives high shine and touch-dries in 30 seconds. Use over polished nails or nail enhancements. Contains 15 ml / 0.5 fl oz.

• Apply a thin layer of your favorite nail color to degreased nails; • After 2 minutes, apply another coat of nail color; • Apply a layer of Kinetics Kwik Kote on a dry color.

Isobutyl Acetate, Ethyl Acetate, Hydroxypropylcellulose, Isopropyl Alcohol, Mek, Xylene, Benzophenone, Cl60725.