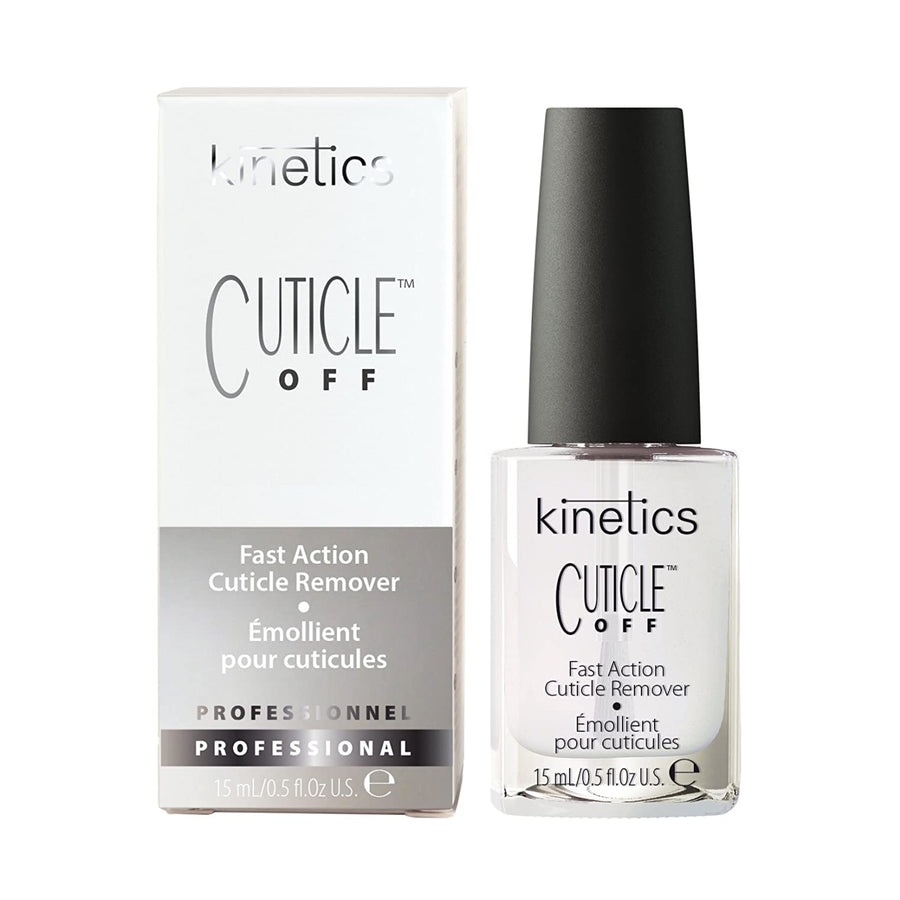 Kinetics
Cuticle Off™ Cuticle Remover
Intense-action, professional-quality cuticle remover and callus softener. The fast action formula quickly removes dead skin in the cuticle area. It also contains Aloe Vera extract for instant soothing and moisturization. For professional and home use. Contains 15 ml / 0.5 fl oz.

1. Apply around baseof nails and gently work around cuticle.
2. Remove the cuticle using either an orange stick or pusher.
3. Rinse the product off immeadiatelly to avoid any nail yellowing and skin irritation.

Aqua, Glycerin, Aloe Barbadensis Leaf Juice, Potassium Hydroxide, Carbomer.