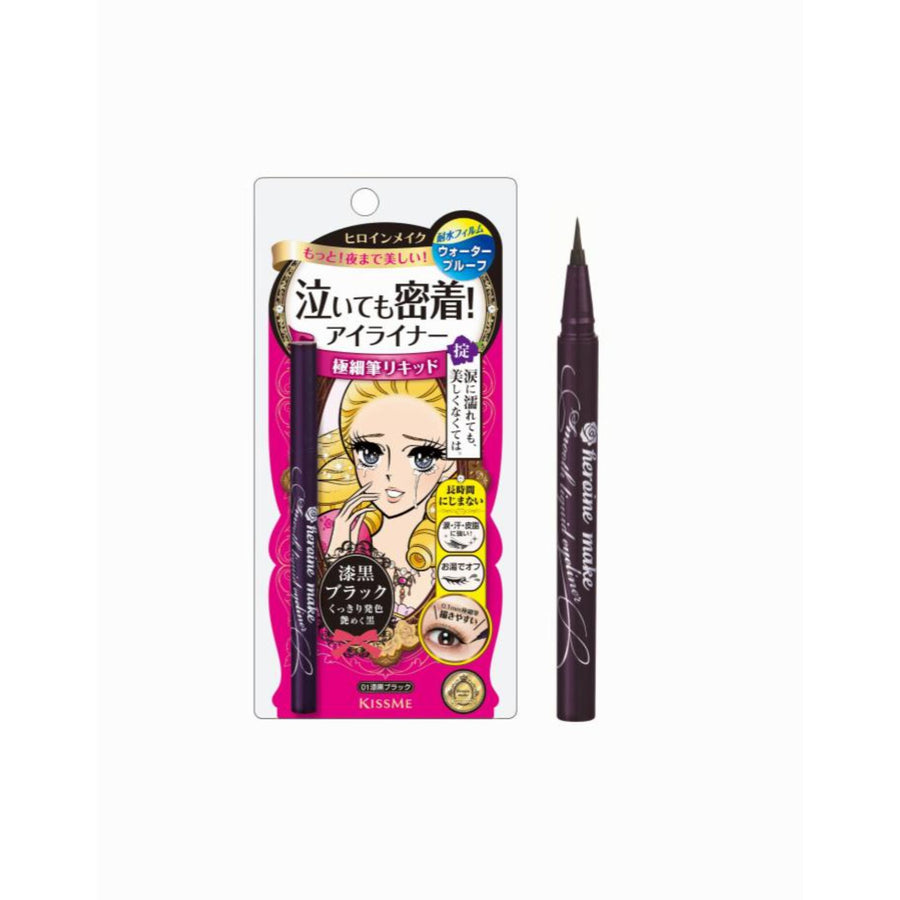 Heroine Make
Smooth Liquid Eyeliner Super Keep
Super long-lasting and Waterproof Eyeliner!
Eyeliner on fleek all day!

- New super waterproof formula
holds up against water, sebum, and tears, and prevents the eyeliner from smudging.

- Ultra-fine 0.1mm wide brush
that is gentle on the skin yet firm and precise for easy application.

- Easily washes off with warm water and soap.

- Super pigmented
high color pay off with just one stroke.

- Includes beauty essences that moisturizes and protects the skin on the lids:
Collagen, Hyaluronic Acid, Rosehip Extract, Panthenol

How to use:

1. Recommended to shake the pen for a few times with the cap closed before using.

2. Draw a fine line along the lashes from the inner to outer corners of the eye for natural look. Extend a small wing for a soft glam look.

For first time use or when the color starts to fade, with the cap closed, shake the pen a few times then face the pen tip down for a few minutes.

How to remove:

1. Soak first with warm water or use waterproof / oil based makeup remover.

2. After soaking in warm water for a few seconds, gently wash off with your usual facial wash.