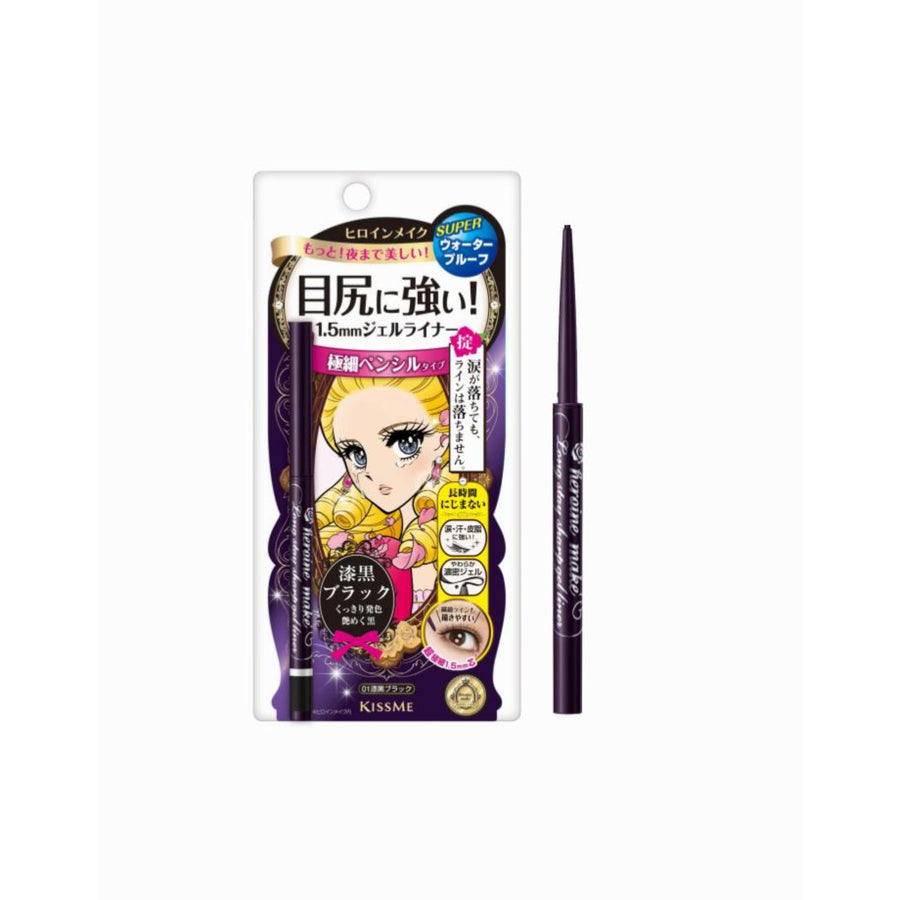 Heroine Make
Long Stay Sharp Gel Liner
Super fine long-lasting Gel Liner! For bolder and more defined eye makeup! - 1.5-mm ultra-fine gel liner gentle on the lids and glides on smoothly making it easy to draw clear and vivid lines. - Dries up quickly after application with rich film formula that stops the gel liner from smudging. - Highly pigmented without leaving stain on the skin when removed. - Waterproof, smudge-proof and infused with moisturizing beauty essences. The liner tip will not twist back down once you twist it up, the gel liner is soft and may break if extended too long.

How to use:

1. Twist up about 2mm of the gel liner and avoid retracting more than what is needed.

2. Line upper lash line then blend for a natural look and extend a small wing for soft glam look.

How to remove:

1. Soak first with warm water or use waterproof / oil based makeup remover.

2. After soaking in warm water for a few seconds, gently wash off with your usual facial wash.

Key points to properly store Long Stay Sharp Gel Liner:

1. Always put the cap back on once done using.

2. Make sure to securely put the cap back on until you hear a click sound to avoid drying out and breaking the gel liner.