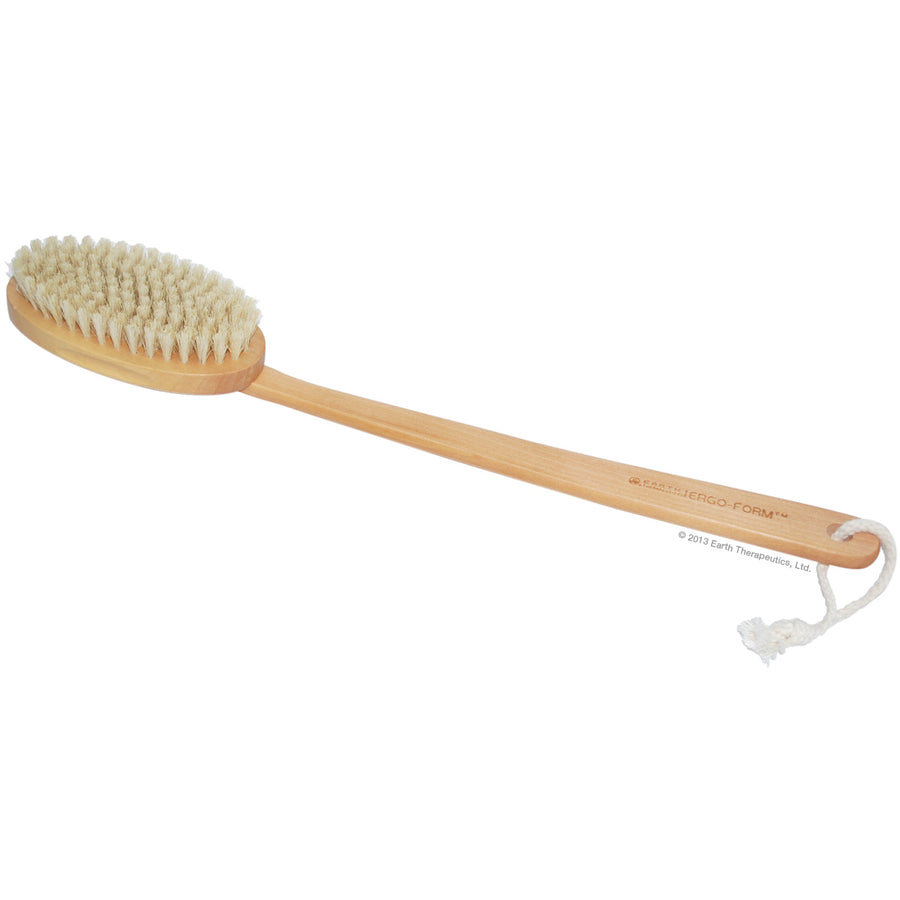 Earth Therapeutics
Far Reaching Back Brush
Get a handle on the FAR REACHING BACK BRUSH. Special curved handle gives you secure leverage as you scrub away the impurities.
Regular scrubbing is important because it unclogs pores allowing skin to release toxins trapped inside the body. A plush matting of natural bristles gently exfoliates and stirs up circulation, while the deluxe long-reach handle gives you a helping hand to get at those hard-to-reach places.
After use, tap away excess water and hang to dry. Keep in dry area.
More from Earth Therapeutics