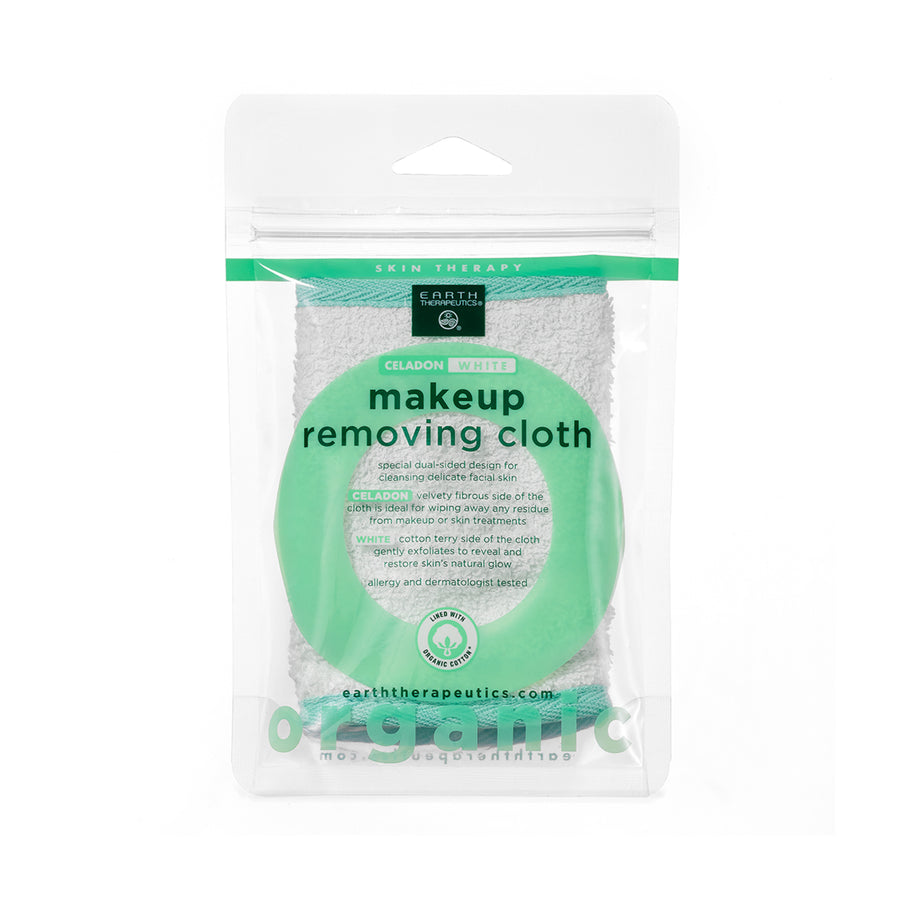 Earth Therapeutics
Organic Cotton Makeup Removing Cloth
Cleanse the day away with this ultra-gentle cosmetic cloth, working to remove makeup while also exfoliating delicate skin areas. Possessing dual texture, the cloths' celadon velvety fibrous side cleanses away any residue from makeup or skin treatments and the white cotton terry side gently exfoliates to reveal and restore skin's natural glow.

Replace this cloth regularly (approximately every 3 months) to maintain a hygienic environment for sensitive facial skin.

Care Hint: It is very important to wet the cloth with water before use. Wet use ensures effective and efficient makeup removal and makes it easier to cleanse cloth after use.
More from Earth Therapeutics