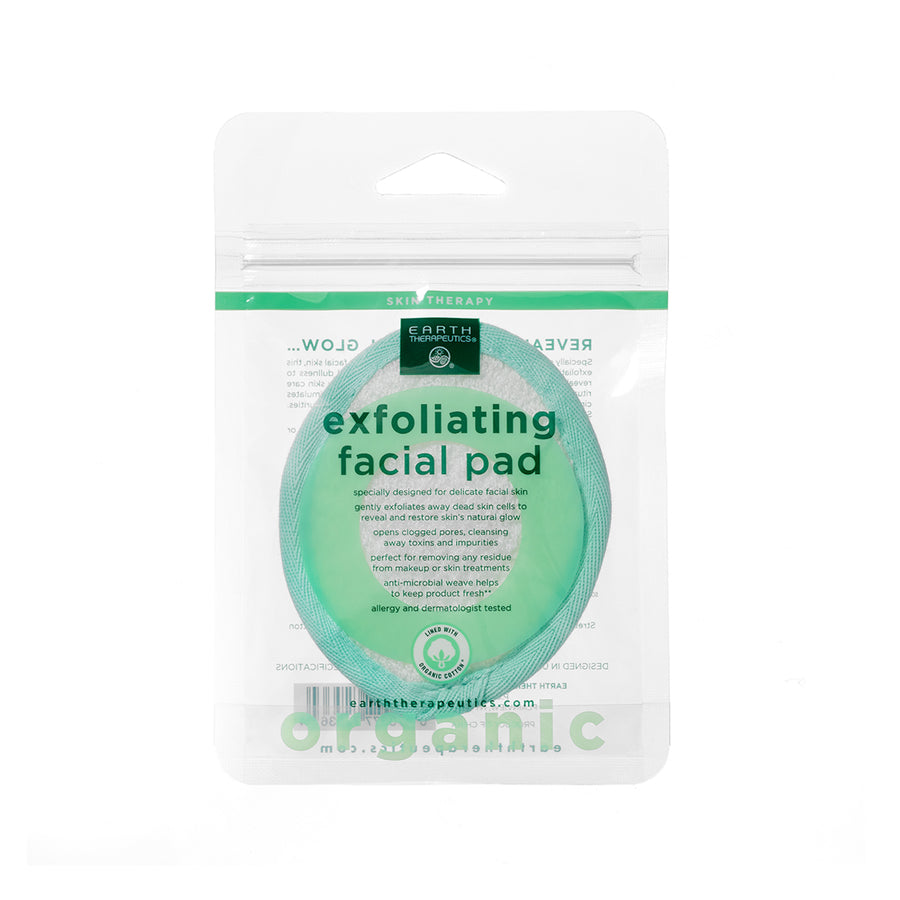 Earth Therapeutics
Organic Cotton Exfoliating Facial Pad
Specially designed with a light textured weave, this exfoliating facial pad gently exfoliates away dead skin and dullness to reveal and restore skin's natural glow. The pad works to exfoliate while opening clogged pores, cleansing away toxins and impurities from the face. Also, perfect for removing any residue from makeup and skin treatments.

Anti-microbial product protection is manufactured into the weave and works continuously to help prevent the growth of bacteria, keeping it more fresh and clean. Anti-microbial benefits apply to the product only and do not extend to the skin.

Please care for this facial pad by rinsing thoroughly, then drying after each use. Keep in dry area. Replace this pad regularly [approximately every 3 months] to maintain a hygienic environment for sensitive facial skin.

Wet in warm water and gently massage the skin – can be used with or without a facial cleanser.
More from Earth Therapeutics