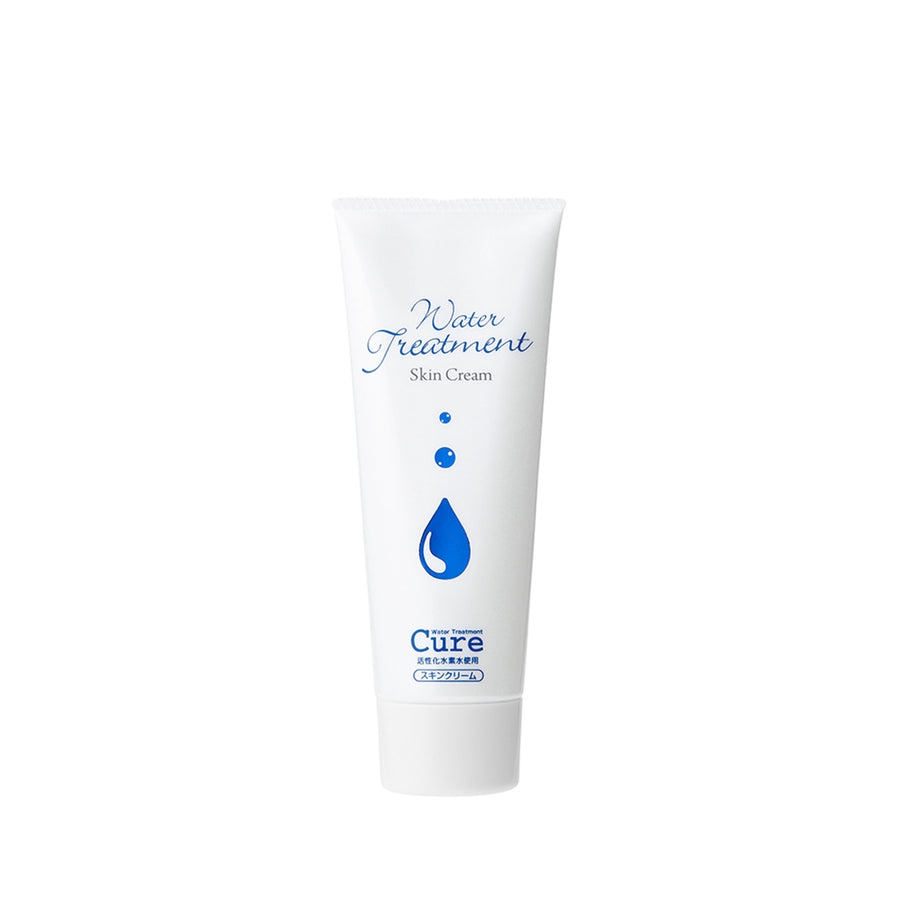 Cure
Water Treatment Skin Cream 100g
Keep skin hydrated without the oil!

Cure Water Treatment is an all-in-one cream, which creates a long lasting, oil-free moisture sealing barrier that prevents evaporation of moisture from skin.
Cab be used as part of your morning and night-time skincare routine, as a make-up base, as a night-time face mask, and as a full body lotion.

Use a coin-sized amount and spread it gently onto your face. As you apply, Activated Hydrogen Water droplets will come out of the gel. Massage onto your skin until all water is absorbed.

Water (Activated hydrogen water), Cyclopentasiloxane, Glycerin, Butylene glycol, Dimethicone (Dimethicone PEG-10/15 Crosspolymer), Sodium chloride, Methylparaben, Sodium citrate, Glycosyl trehalose, Hydrolyzed hydrogenated starch KEY INGREDIENTS: Activated Hydrogen Water: helps maximize skin's energy conversion rate and has anti-oxidant properties.