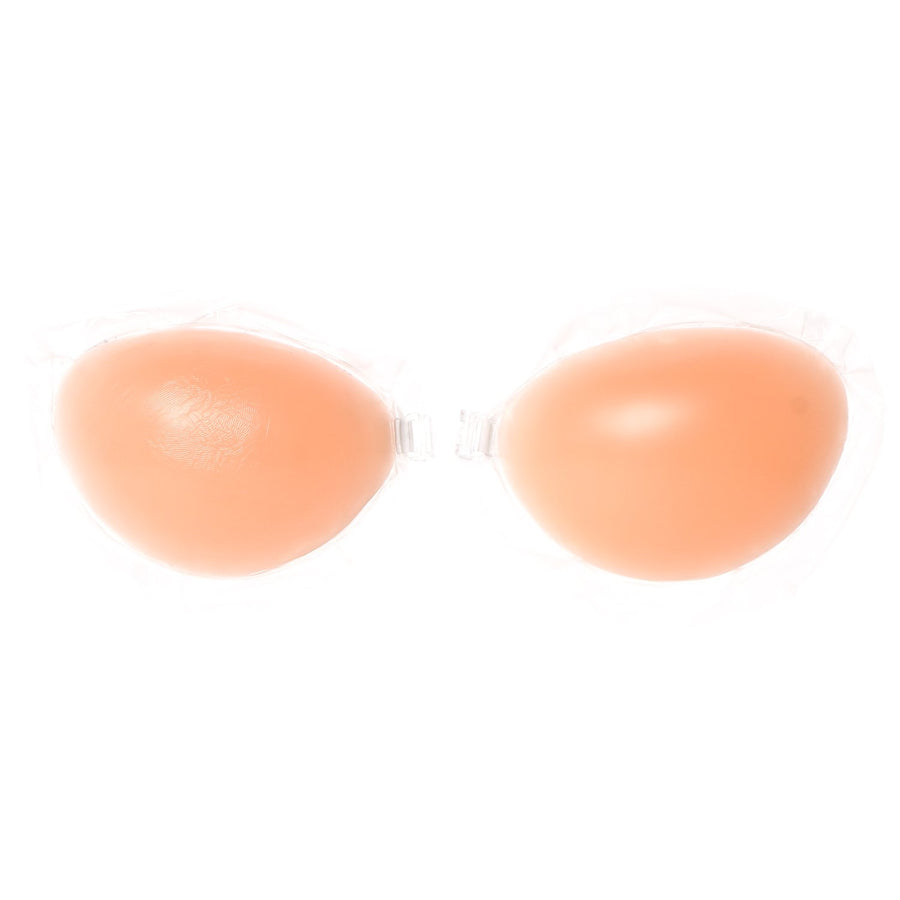 Beauty Bar
Silcone Bra
Beauty Bar Silicone Bra
Self Adhesive and Comfortable
Hypoallergenic
Washable and Reusable up to 20 times

Flip the cup outward while holding the bra cup by the edges with hands. Position the cup to your desired breast angle and gently stick the cup edges firmly to your breasts. Repeat this step to wear the other cup and be sure that both sides are equal in height. To close the front clasp, press the bra for a few seconds towards each other to secure the hold and fasten the front clasp. To remove the silicon bra, open the clasp and peel off the bra gently from the top. Wipe any adhesive residue on skin with a soft tissue.