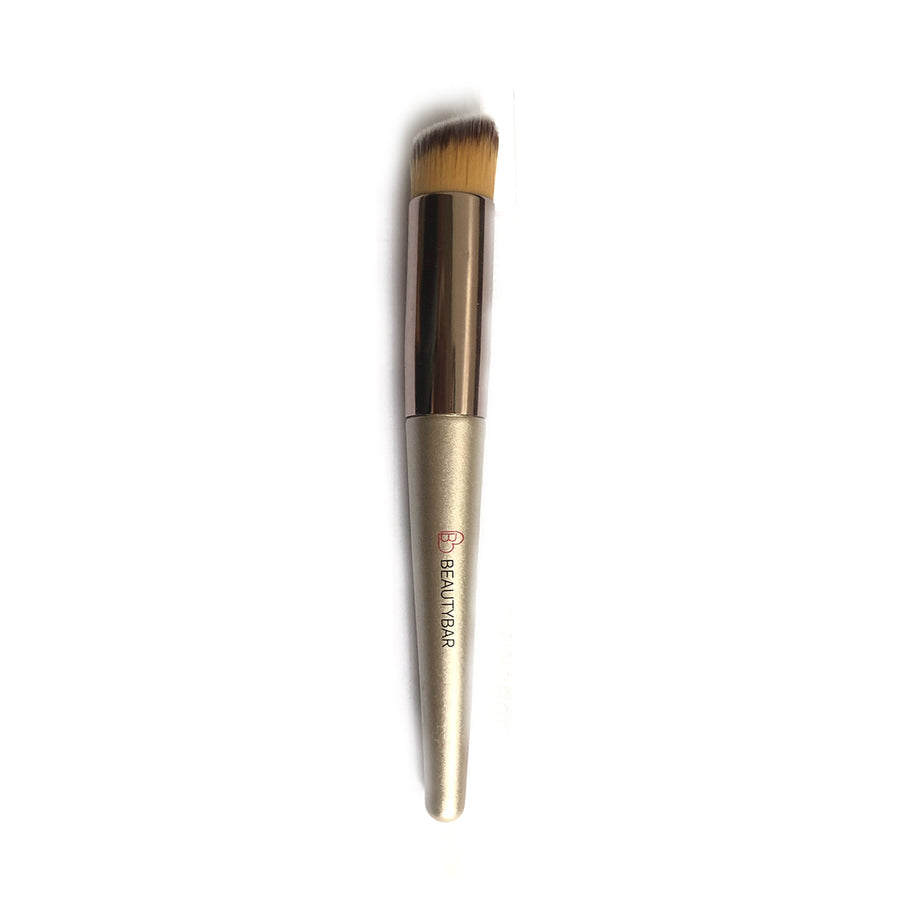 Beauty Bar
Foundation Brush with Brush Guard
Beauty Bar's foundation brush is a semi-slanted, flat top design that covers the maximum surface area of your face for foolproof foundation application with ease.

This brush comes with a brush guard.

Apply foundation by blending it and gently stipple outwards from the center of your face. Use a brush cleaner to clean the brush well after use.