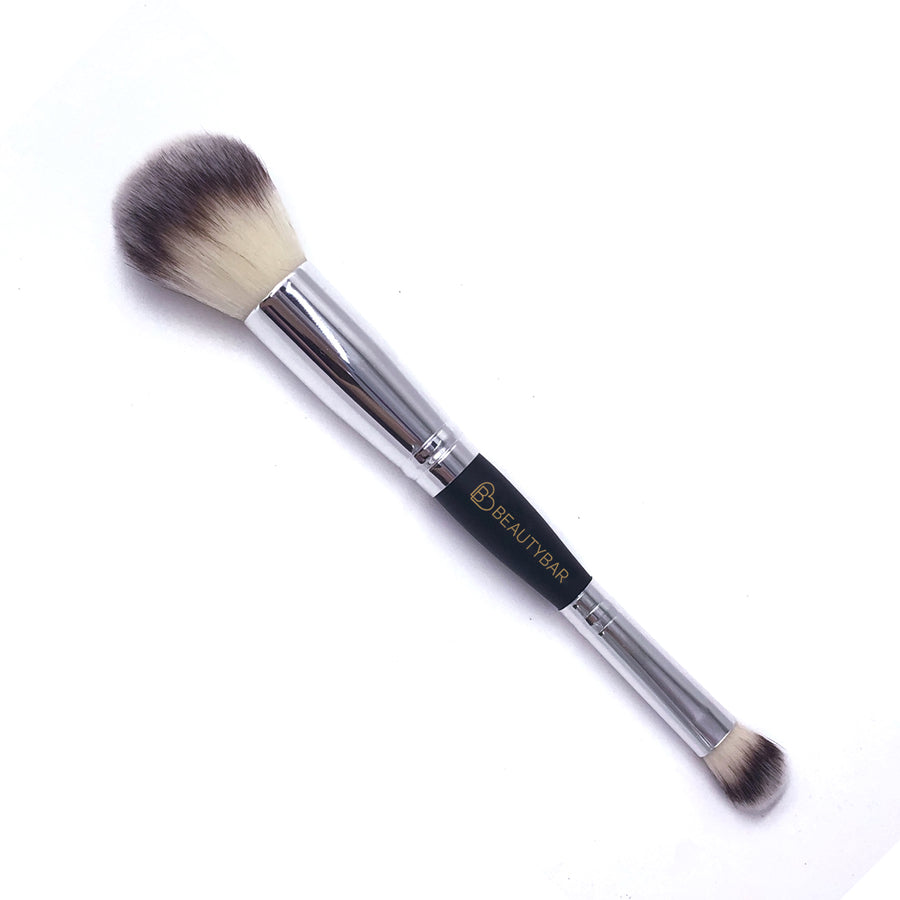 Beauty Bar
Beauty Bar Double Ended Makeup Brush
Beauty Bar Double Ended Makeup Brush
A dual-headed makeup brush tool that delivers both allover liquid foundation and concealer in one.

With two cosmetic brushes, this makeup essential effortlessly makes it easy to use liquid foundation and concealers. This is designed as a user-friendly straightforward on-the-go makeup tool with high quality bristles.

Use the larger brush head to apply liquid foundation, primers and serums. Use the smaller brush head to apply concealer to cover imperfections around the eyes and nose. Wash and lay flat to dry.