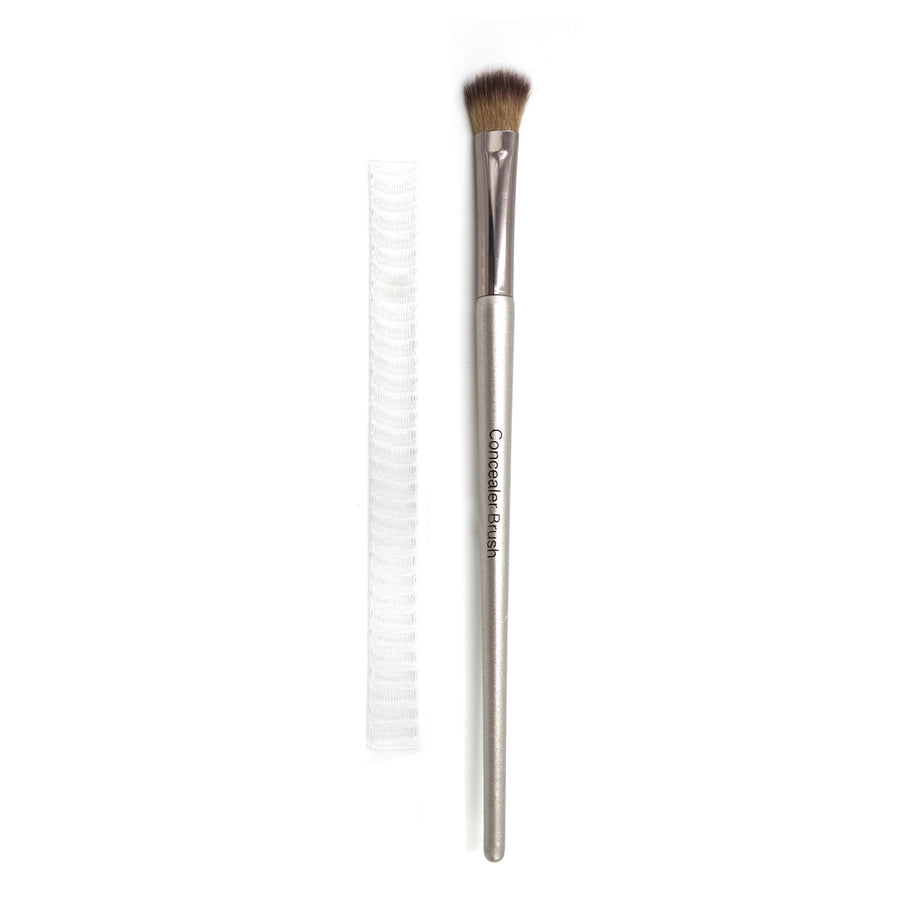 Beauty Bar
Concealer Brush with Brush Guard
Beauty Bar's concealer brush is a rounded flat brush designed with soft, synthetic bristles that smoothly and flawlessly applies concealer. Its rounded tip reaches the smallest areas so you get coverage you desire.

This brush helps you to precisely apply and blend the concealer to cover blemishes and under-eye imperfections.

This brush comes with a brush guard.

Use pressing and tapping motions on blemishes and under the eyes to place and blend. It can be used with creams and liquids.