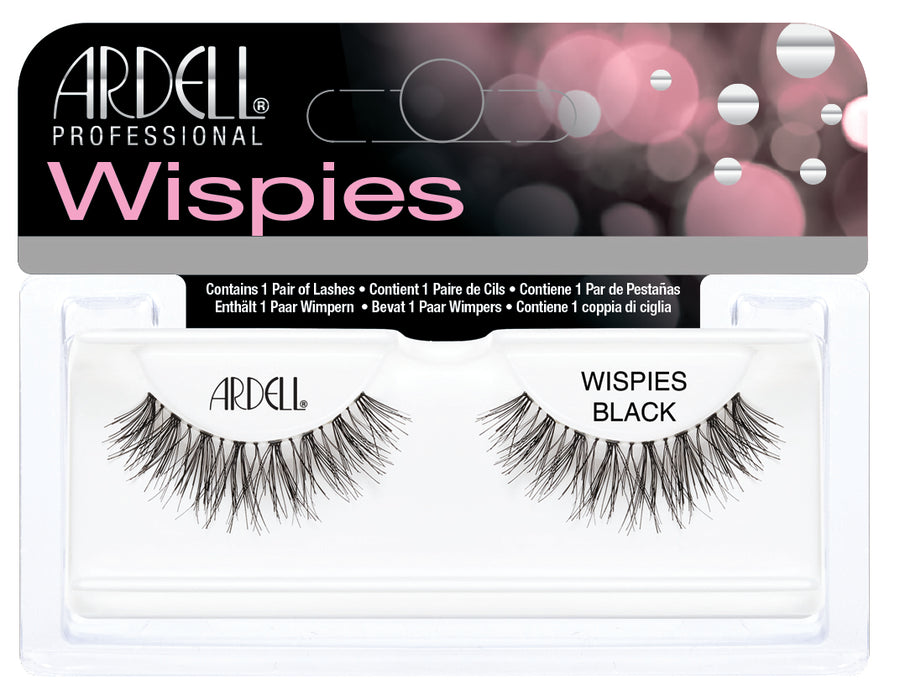 Ardell
Wispies - Black
Let Ardell's legendary Wispies strip lashes speak volumes! You'll get feathery, full plush lashes that still look natural due to the crisscrossed knotting.


- Medium volume, long length

- Rounded lash style that is shorter at the inner and outer corner

- Signature Wispies style with crisscross, feathering and curl

- Invisiband® provides an undetectable lash band and the most comfortable wear

- Black

1. Align the lash band with your natural lash line to check the fit. Trim the outer end if required.

2. Apply a thin line of lash adhesive to the lash band and wait for 30 seconds until the adhesive becomes tacky.

3. Place the lash band as close to your natural lash line as possible and gently press down to secure.

4. To remove, simply peel off the lash from the outer edge and carefully remove adhesive from the band to reuse.