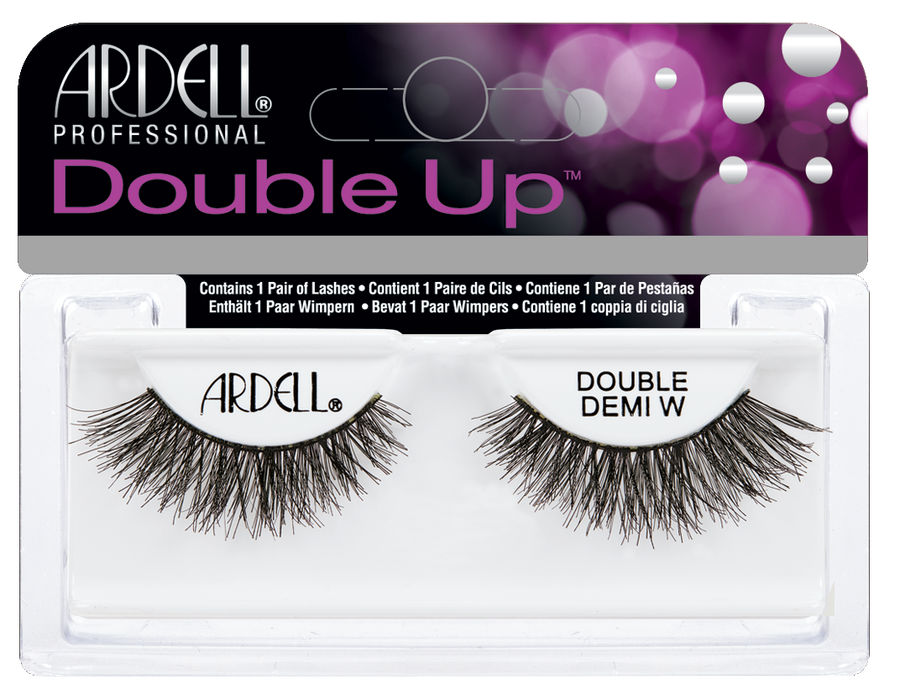 Ardell
Double Up Demi Wispies
What's better than one Ardell Demi Wispie? Two Demi Wispies! We've taken cult-favorite Demi Wispies and stacked them for mega impact. The subtle flare is flattering on all eye shapes as is the crisscross pattern of the lashes. The overall look is full and fluttery, never fake.

- Full volume, medium length

- Flared lash style: shorter at the inner corner and longer at the outer corner

- Demi lash: slightly narrower band than a regular strip lash style

- Signature Wispies style with crisscross, feathering and curl

- Black

1. Align the lash band with your natural lash line to check the fit. Trim the outer end if required.

2. Apply a thin line of lash adhesive to the lash band and wait for 30 seconds until the adhesive becomes tacky.

3. Place the lash band as close to your natural lash line as possible and gently press down to secure.

4. To remove, simply peel off the lash from the outer edge and carefully remove adhesive from the band to reuse.