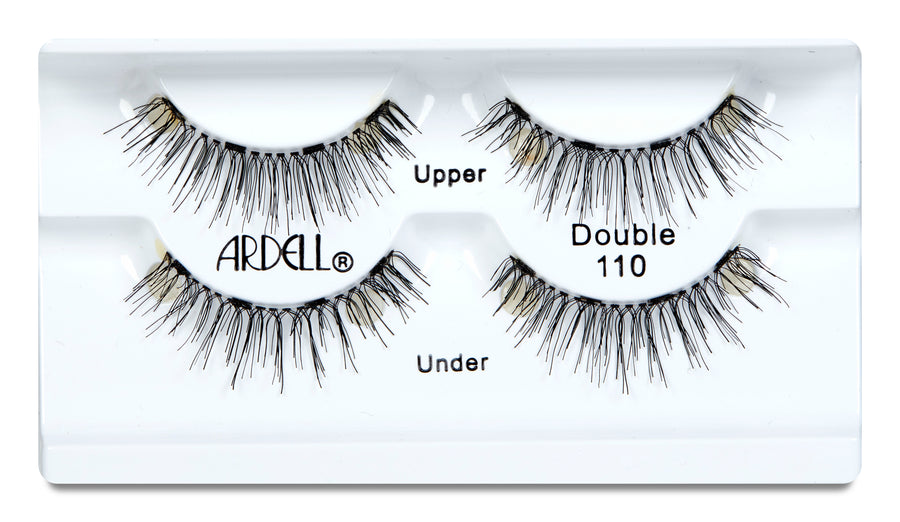 Ardell
Magnetic Double 110
The Ardell Magnetic Lash collection has a budge-proof multi-magnet technology that uses virtually invisible magnets, placed end-to-end, for complete magnetic contact, so lashes lay down perfectly along your natural lash line and don't flare out. Super easy to apply and remove, our magnetic lashes require no adhesive and can be used again and again!

- Medium volume, short length

- Rounded lash style: elongated in the center with shorter inner and outer corners

- Staggered lengths that mimic a natural lash look

- Two Natural 110 lashes stacked

- Invisiband® provides an undetectable lash band and the most comfortable wear

- Black

1. Align the lash band with your natural lash line to check the fit. Trim the outer end if required.

2. Gently remove upper magnetic lash from tray and lay on top of your natural lash line.

3. Gently remove lower magnetic lash from tray and place beneath your natural lash line to connect the two Magnetic Lash strips together.