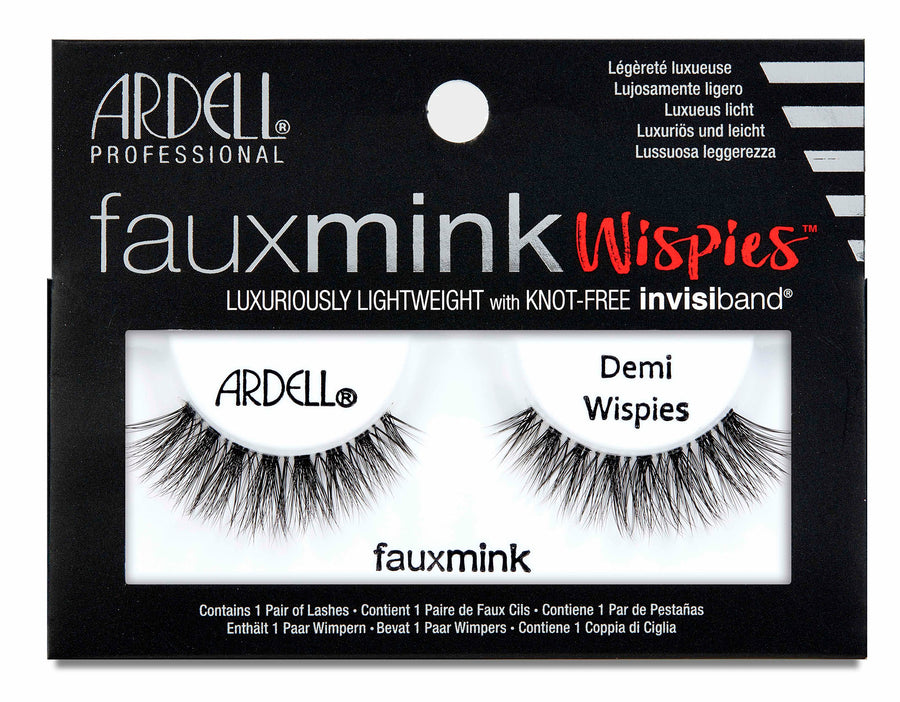 Ardell
Faux Mink Demi Wispies
Achieve the perfect dreamy effect in our cult fave Demi Wispies! Coupled with the silky-soft faux mink hair fibers, this is the most luxurious strip lash yet.

- Medium volume, medium length

- Flared lash style: shorter at the inner corner and longer at the outer corner

- Signature Wispies style with crisscross, feathering and curl

- Fine, tapered ends

- Knot-Free Invisiband® provides an undetectable lash band and the most comfortable wear

- Black

1. Align the lash band with your natural lash line to check the fit. Trim the outer end if required.

2. Apply a thin line of lash adhesive to the lash band and wait for 30 seconds until the adhesive becomes tacky.

3. Place the lash band as close to your natural lash line as possible and gently press down to secure.

4. To remove, simply peel off the lash from the outer edge and carefully remove adhesive from the band to reuse.