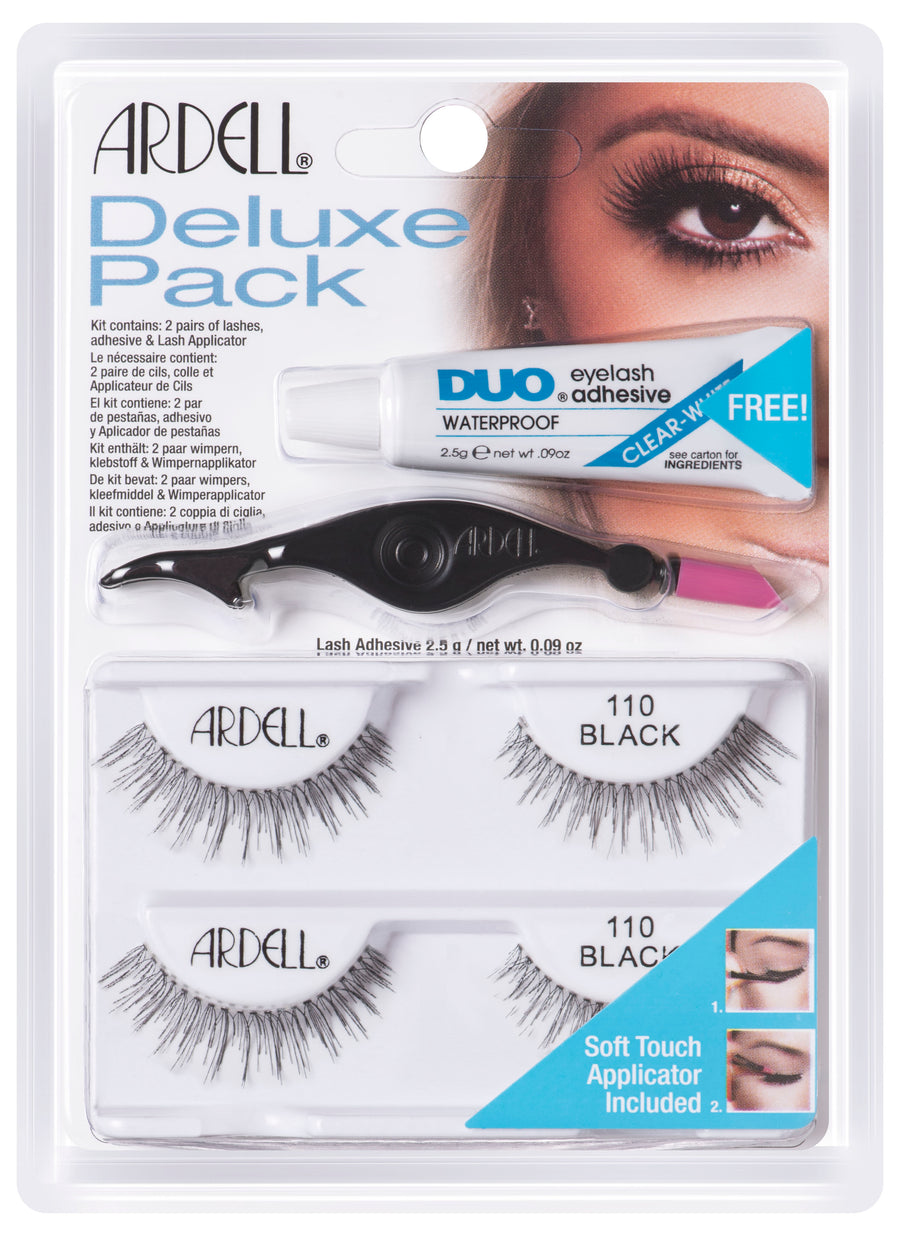 Ardell
Deluxe Pack Lash 110 - Black
Everything you need for gorgeous lashes available in a crave-worthy pack! This Ardell Deluxe Pack 110 Lash Kit features our globally best-selling DUO lash adhesive and 2 pairs of the #1 best-selling natural strip lashes. And to make it even easier, this deluxe starter pack includes our new must-have soft-touch lash applicator!

- Kit contains two pairs of lashes, DUO adhesive and soft touch applicator

- Light volume, short length

- Rounded lash style: elongated in the center with shorter inner and outer corners

- Staggered lengths that mimic a natural lash look

- Invisiband®: invisible lash band and the most comfortable wear

- Black

1. Align the lash band with your natural lash line to check the fit. Trim the outer end if required.

2. Apply a thin line of lash adhesive to the lash band and wait for 30 seconds until the adhesive becomes tacky.

3. Place the lash band as close to your natural lash line as possible and gently press down to secure.

4. To remove, simply peel off the lash from the outer edge and carefully remove adhesive from the band to reuse.