The #BBarbabe 10 Commandments of Makeup
Welcome back, #bbarbabe! Today we wanted to share with you the ten commandments of makeup that we live by. If you want to keep that makeup look you've been practicing all day, we've got just the tips and stuff for you!
1. Thou shalt always prime thy face.
Primer is essential for creating a smooth canvas for your foundation and making it last longer. It also helps to minimize pores, fine lines, and other imperfections. Plus, it can hydrate, mattify, or brighten your skin depending on the formula you choose.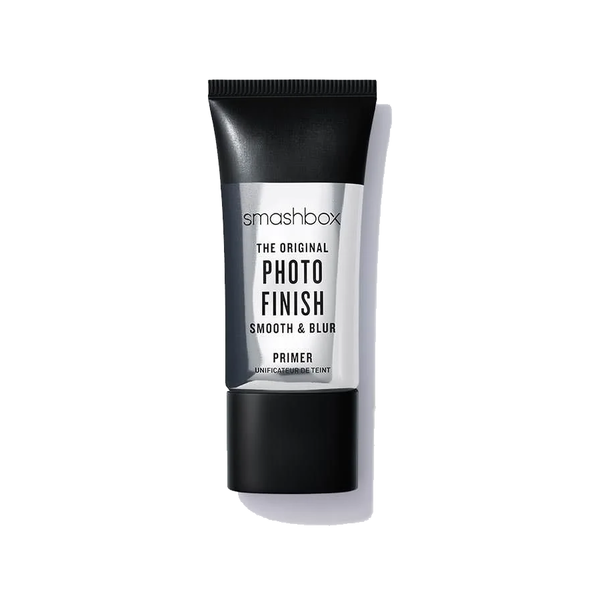 Nicknamed "the OG", this Smashbox primer is a cult-favorite for all the right reasons. A gorgeous, silky primer with a lightweight velvety texture infused with vitamin A & E. It instantly blurs away imperfections, nourishes skin and helps makeup look and feel better, longer; formulated vegan and cruelty-free.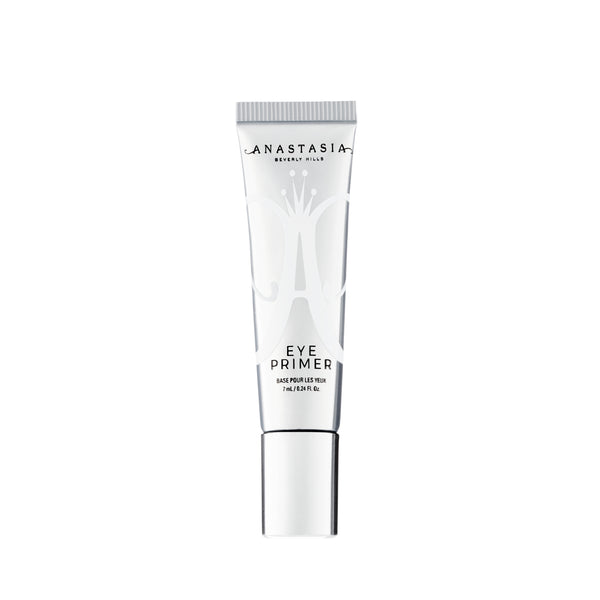 From the eye & brow makeup authority themselves, this baby from Anastasia Beverly Hills is a travel-size water-resistant primer in a light-colored base that creates the perfect canvas for matte and shimmer shadows and pressed pigments.
2. Thou shalt not neglect thy brows. 
Brows frame your face and define your features, so don't skip them in your makeup routine. Use a brow pencil, powder, or pomade to fill in any sparse areas and create your desired shape. Then, use a spoolie brush to blend the product and a clear gel to set them in place.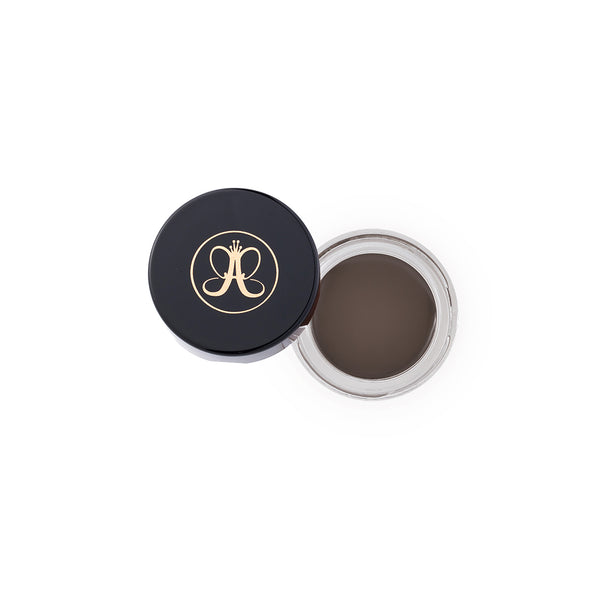 The long-lasting, buildable formula of this Anastasia Beverly Hills brow pomade glides on smoothly to skin and hair and allows time for blending before drying down completely to a matte finish. A professional-quality product, the eyebrow pomade allows for versatility in application, helping you achieve everything from natural-looking hair-like texture to bold outlining and filling for more dramatic brow looks.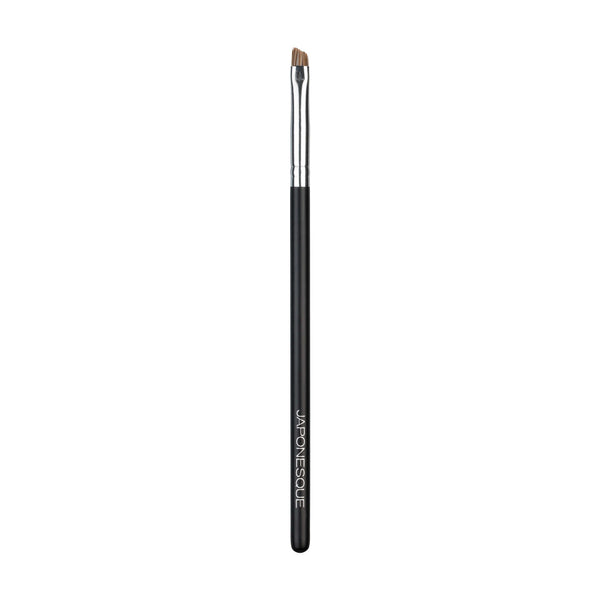 Crafted for superior shaping, the JAPONESQUE® Angled Brow Definer Brush helps create perfect brows by lining, shaping and defining with ease. The stiff bristles provide control. The brush deposits color and shades the brow area while the angled tip creates definition from the brow arch to the tip. The natural fibers offer superb blending and application control.
3. Thou shalt match thy foundation to thy neck.
Nothing ruins a makeup look more than a mismatched foundation that creates a visible line between your face and your neck. To avoid this, always test your foundation on your jawline and blend it down to your neck. You can also use a beauty sponge or a brush to buff it in for a seamless finish.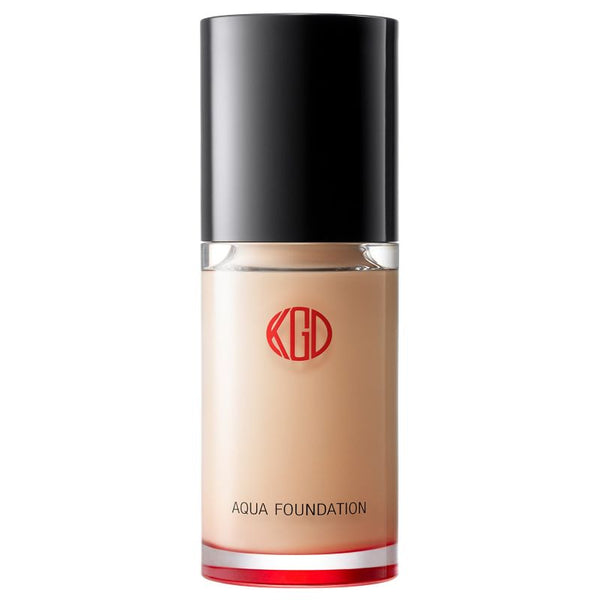 The coveted Koh Gen Do Aqua Foundation, known for giving skin the same youthful glow you experience right after a facial, is redesigned for increased coverage, radiance, hydration and longevity. Formulated with the signature Gloss Film Powder, the light-diffusing minerals brighten and minimize pores, while resisting sweat and oiliness. This breathable serum foundation contains weightless skin-conditioning emollients that improve the hydration and health of skin for a flawless and comfortable complexion all day.
Ultra Smooth Taklon Bristles, made 100% Vegan and Hypoallergenic. This brush from CALA will help your foundation build and blend practically effortlessly,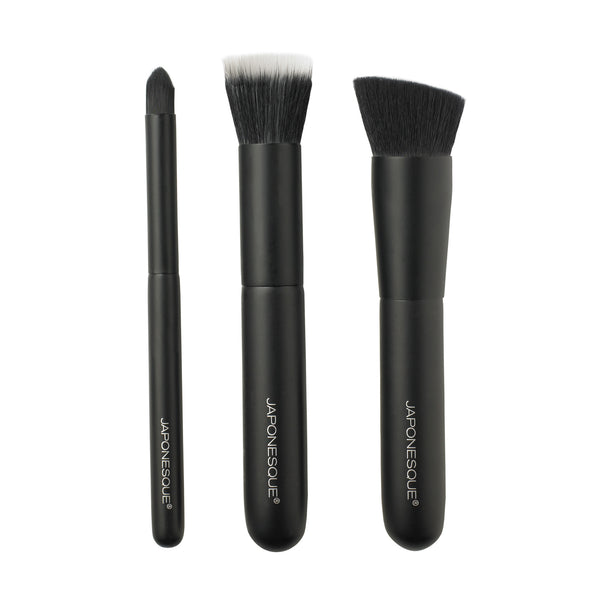 An exquisite trio of JAPONESQUE® professional-grade brushes combines expert craftsmanship with the world's most beautiful synthetic bristles to create the perfect complexion. The Complexion Trio is the must-have tool to achieve the perfect balance of foundation and concealer to prime, perfect, and buff the skin to flawless airbrushed beauty.

4. Thou shalt blend thy eyeshadow well.

Eyeshadow can enhance your eyes and make them pop, but only if you blend it properly. Use a fluffy brush to apply a transition shade to your crease and blend it upwards and outwards. Then, use a smaller brush to apply a darker shade to your outer corner and blend it into the crease. Finally, use a flat brush to apply a shimmery shade to your lid and inner corner.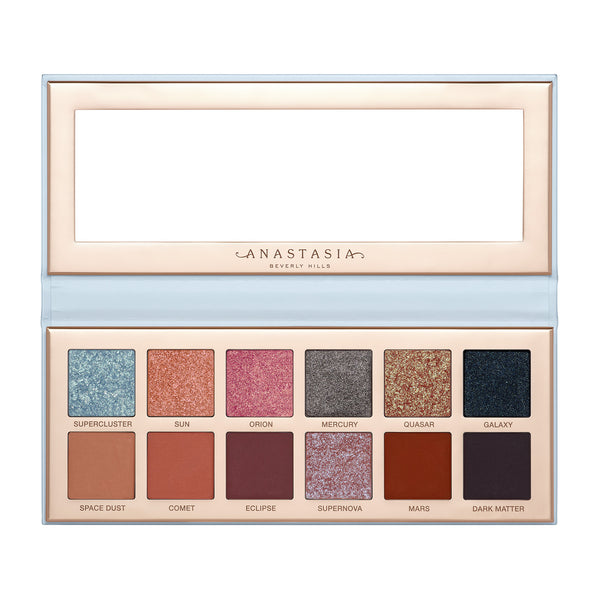 This newest creation from ABH has our sights set to sparkling! Inspired by explosively shimmery, star-filled galaxies, Anastasia Beverly Hills Cosmos Eyeshadow Palette contains 12 pigmented eyeshadows ranging from neutral to turquoise tones in matte and intensely reflective metallic finishes. This essential eyeshadow collection features a highly pigmented, easy-to-blend formula and offers a versatile color range for creating everything from subtle to dramatic summer eye looks.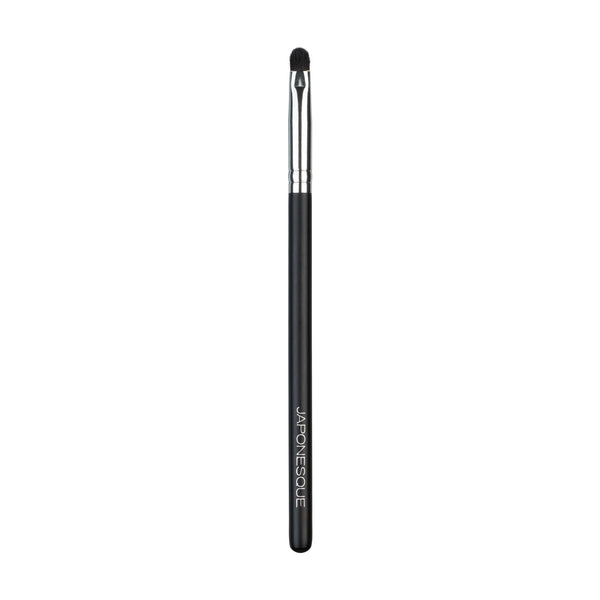 The JAPONESQUE® Eye Detailer Brush offers the ultimate versatility for eye color. Small rounded brush head creates soft definition in the eye crease, adds color to the outer corners of the eye, or smudges liner at the lash line for an expert smoky effect.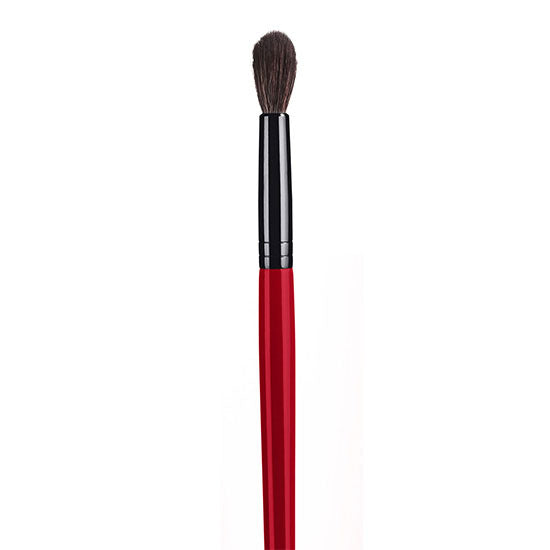 Blend like a boss! This dome-shaped brush from Smashbox applies sheer shadow layers, diffuses any shadow—especially deep shades—and creates seamless shade transitions for a soft eye look.

5. Thou shalt curl thy lashes before applying mascara.

Curling your lashes can make a huge difference in opening up your eyes and making them look bigger and brighter. Use an eyelash curler to gently squeeze your lashes at the base, middle and tip for a few seconds each. Then, apply your favorite mascara in zigzag motions from the root to the tip.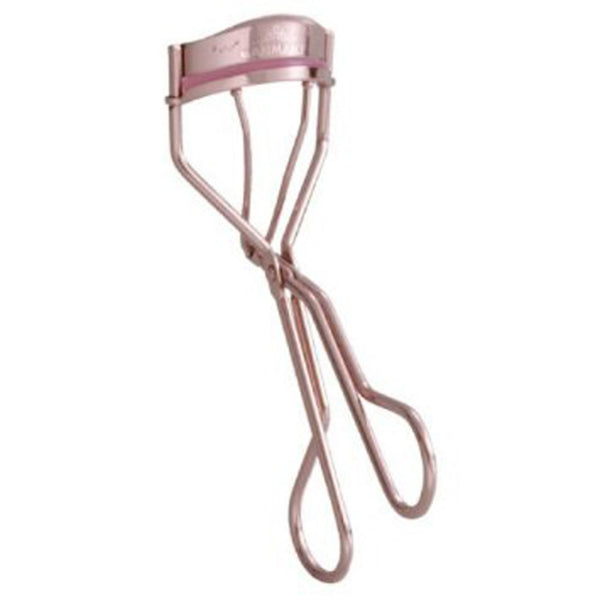 This lash curler from CANMAKE TOKYO will give you the doll lashes of your dreams! The super cute metallic pink finish makes it easy to spot in any makeup pouch.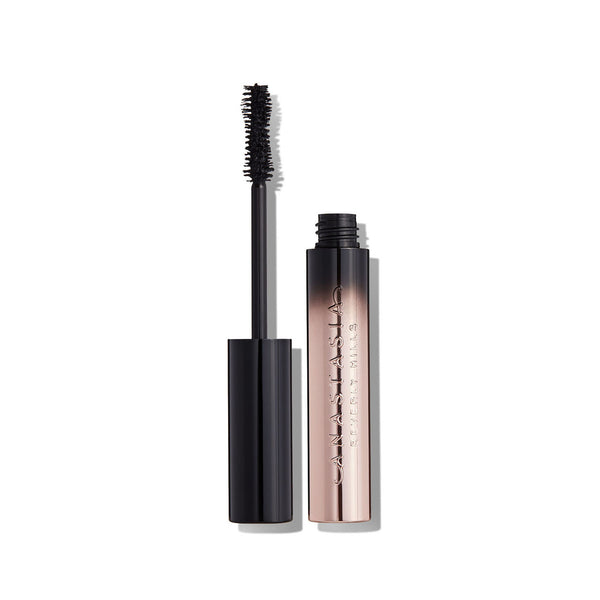 Anastasia Beverly Hills Lash Brag Volumizing Mascara lets you achieve maximum lash volume and fullness you can't stop bragging about. This voluminous mascara instantly creates the look of dramatic, full-bodied lashes with intense, jet-black color. The specially designed hourglass-shaped mascara wand separately coats each lash with the lush, full-pigment formula that glides on without weighing down lashes.
6. Thou shalt not overdo thy blush.
Blush can add some color and life to your complexion, but too much can make you look like… well… a clown. To avoid this, use a light hand and tap off any excess product from your brush before applying it to the apples of your cheeks. Then, blend it upwards and outwards along your cheekbones for a natural flush.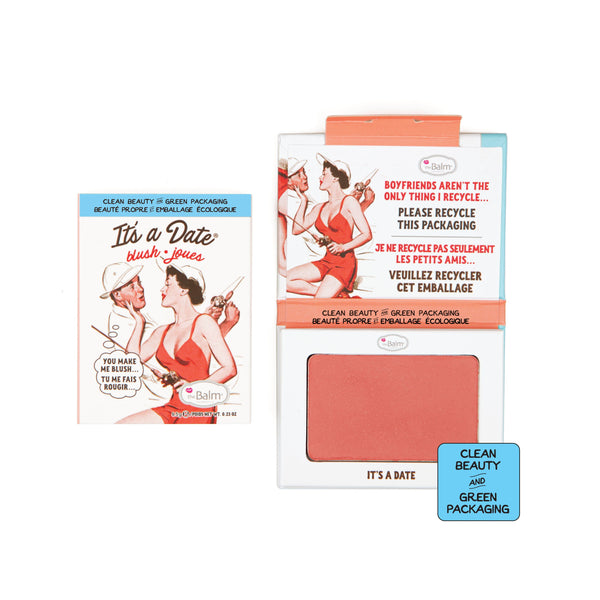 No need to commit right away, whether "It's a Date," a "Big Date" or a "Third Date", TheBalm's got you covered (in gorgeous shades). With a healthy dose of skin courting ingredients like Organic Jojoba Oil and Organic Grapeseed Oil, we've swiped left on Talc, Synthetic binders, Dimethicone, PTFE and Parabens. Our packaging comes with no extra baggage making it 100% recyclable. Just pop out the empty pans and you're good to go!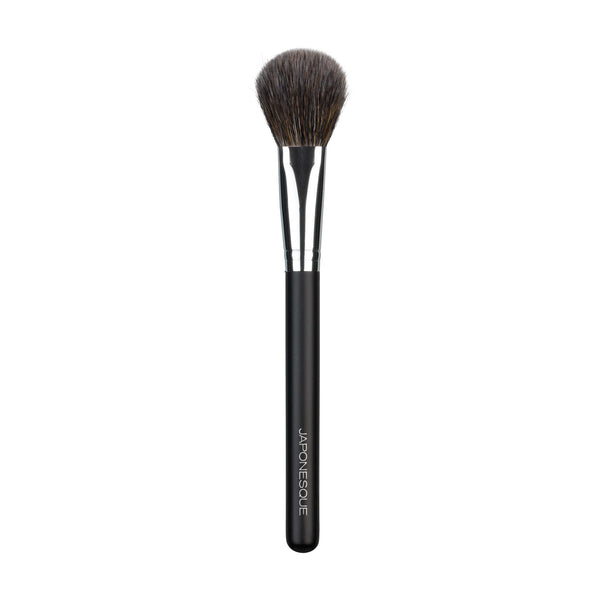 The JAPONESQUE® Blush Brush is an essential tool for applying blush and bronzer for a glowing complexion. Ideal for highlighting, contouring and blending, the natural and synthetic blend of hairs gently distribute color beautifully with minimal effort to create a natural, diffused, clean color. The blend of natural and synthetic fibers offer a perfect balance of smooth, exquisite application and easy maintenance.
7. Thou shalt highlight thy high points.
Highlighter can give you a gorgeous glow and accentuate your features, but only if you apply it to the right places. Use a fan brush or your finger to apply a small amount of highlighter to the tops of your cheekbones, the bridge of your nose, the cupid's bow of your lip and the inner corners of your eyes.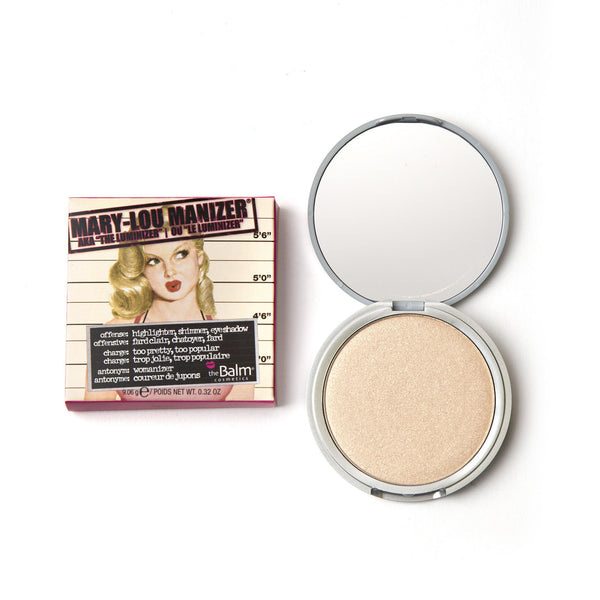 Mary-Lou might not be innocent, but this shimmer sure is! This highlighter, shadow, and shimmer rolled into one from theBalm diffuses light so your skin looks softer and younger while adding a subtle glow. Trust us, this champagne luminizer is so gorgeous, it's criminal.
BECCA's most-loved highlighter finds a new home at Smashbox; the same ultra-creamy Shimmering Skin Perfector Pressed Highlighter formula you know and love melts into skin for a natural, luminous glow.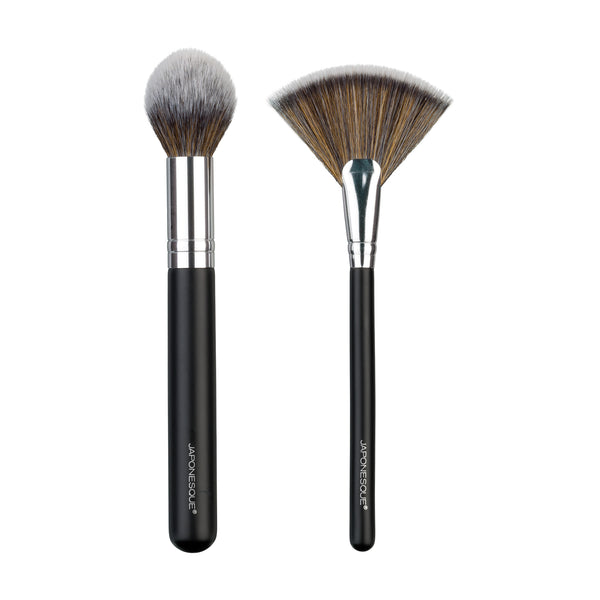 JAPONESQUE® created the Must-Have Collection brushes and tools needed in every makeup bag. This beautifully designed collection features tri-toned, professional grade synthetic brush fibers, that deposit just the right amount of product and have blending capabilities for airbrushed perfection. Comes with a professional-grade contour and fan brush.
8. Thou shalt line thy lips before applying lipstick.
Lip liner can help you define your lip shape, prevent feathering and bleeding of lipstick and make it last longer. Use a lip liner that matches your lipstick or your natural lip color and outline your lips slightly outside your natural lip line. Then, fill in your lips with the same liner or apply lipstick over it.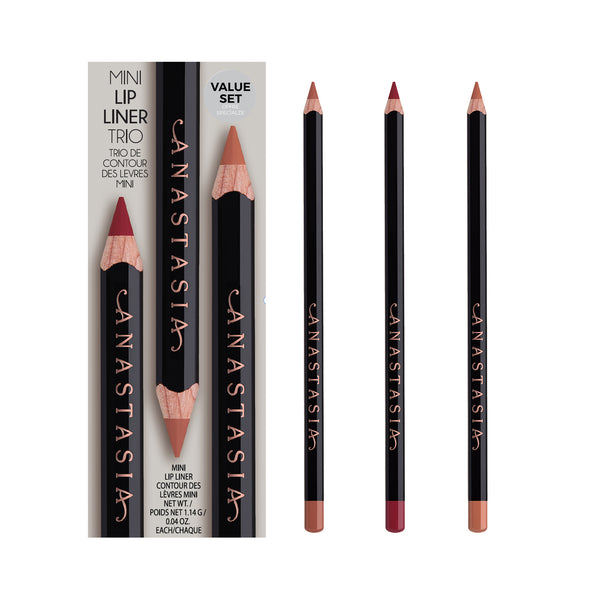 The full-pigment ABH Mini Lip Liner Trio provides precise shaping, contouring and color payoff in neutral and berry shades. Glide on its creamy (not shiny & slippery) formula to pair with Matte & Satin Velvet Lipsticks for a velvet-matte finish, or wear all over for lasting, velvety-matte lips.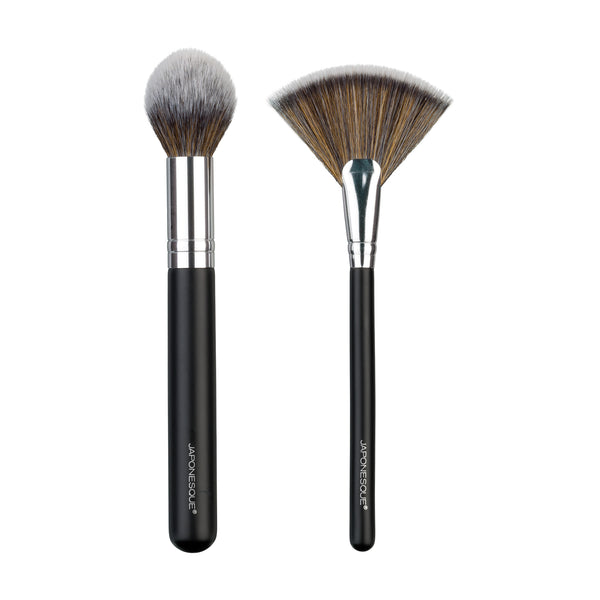 JAPONESQUE® created the Must-Have Collection brushes and tools needed in every makeup bag. This beautifully designed collection features tri-toned, professional grade synthetic brush fibers, that deposit just the right amount of product and have blending capabilities for airbrushed perfection. Comes with a professional-grade contour and fan brush.
9. Thou shalt set thy makeup with powder or spray.
Setting your makeup is important for making it stay in place and preventing it from melting or smudging throughout the day. You can use either a translucent powder or a setting spray depending on your preference and skin type. Powder can mattify and blur any imperfections, while spray can hydrate and refresh your skin.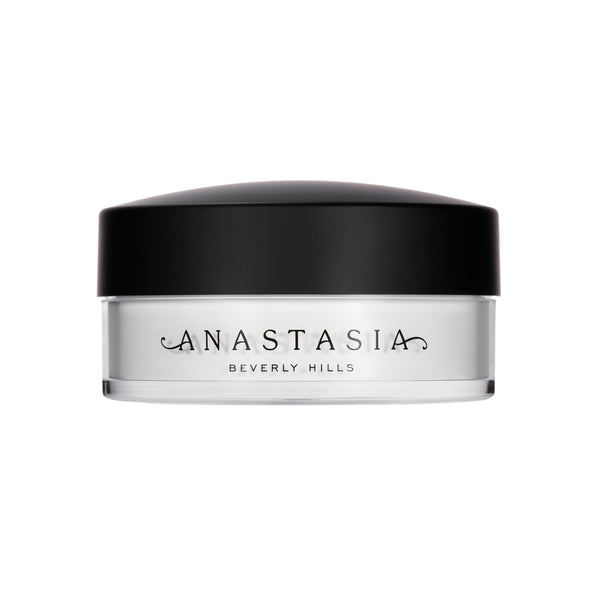 Anastasia Beverly Hills Loose Setting Powder perfects, brightens and sets makeup in place with ease. This lightweight, superfine powder formula goes on smoothly as it absorbs oil, minimizes shine and leaves you with a flawless matte finish. Available in 4 natural-toned shades and 1 universal translucent powder shade, this silky formula gives the complexion a seamless, soft-focus effect, blurs the look of imperfections and extends the wear of your makeup.
Anastasia Beverly Hills Dewy Set Setting Spray is a coconut-vanilla-scented setting spray that seamlessly blends products together as it sets makeup with a dewy (never oily), radiant finish. This professional-quality makeup setting mist is gentle and ideal for those with dry skin or those who want to achieve the ultimate dewy glow. The water-based formula goes on weightlessly, leaving skin feeling smooth and refreshed. Use alone for a healthy-looking glow, to prep skin for a smooth face makeup application, or to set makeup application and keep it looking dewy and fresh.
10. Thou shalt remove thy makeup before bed.
This is the most important commandment of all, as sleeping with makeup on can clog your pores, cause breakouts, irritate your skin and age you faster. Use a gentle makeup remover or cleanser to wipe off all traces of makeup from your face, eyes and lips. Then, follow up with your skincare routine to nourish and repair your skin.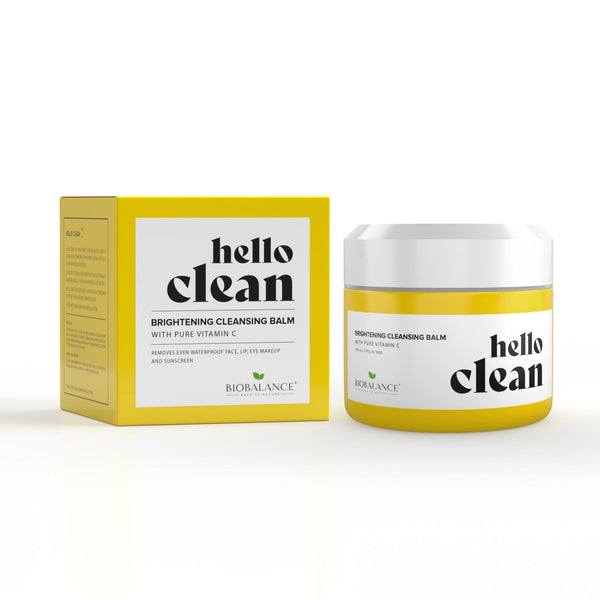 Hello Clean 3-in-1 brightening cleansing balm from BioBalance is a gentle cleanser that transforms from sherbet-like balm into silky oil when applied onto your skin. Developed to remove even waterproof face & eye makeup, sunscreen and all of your skin's impurities in just one step! Hello Clean technology deeply cleanses without stretching or drying the skin, leaving it hydrated and soft.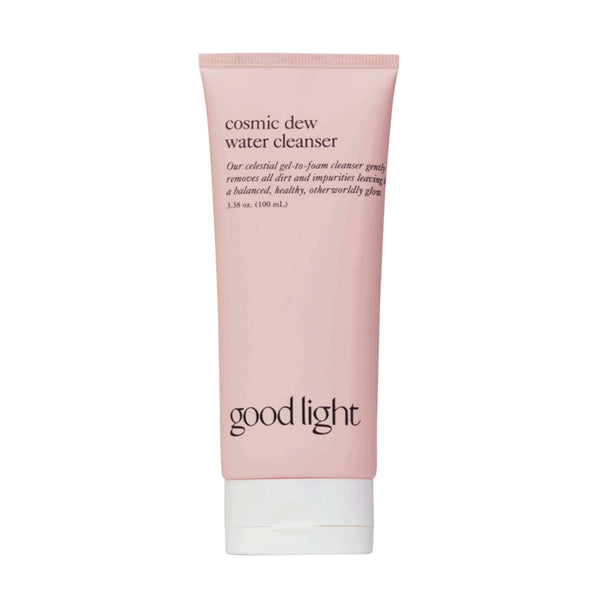 Not only does this cleanser from Good Light remove impurities, it's also super hydrating, helps with inflammation, and makes sensitive skin stronger. It also works to improve your skin barrier function. Yay!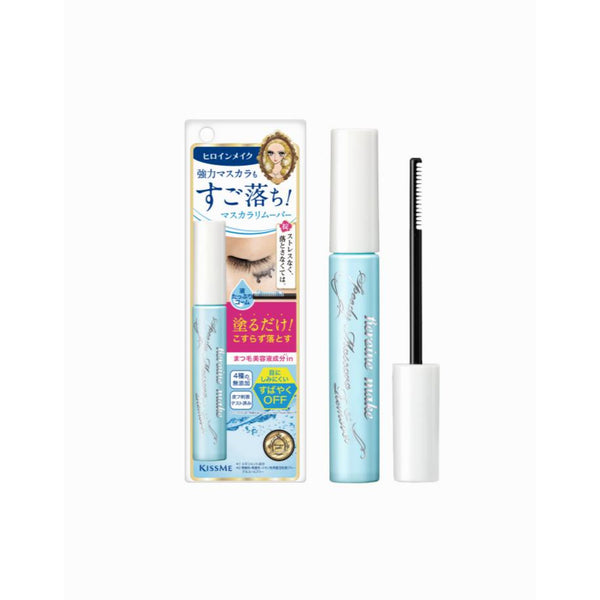 A truly life-changing product for removing waterproof mascara with a few swipes 💖 Speed up your skincare routine with the notable mascara remover from Heroine Make!
And those are the ten commandments of makeup that we swear by! We hope you found them helpful and learned something new today. Let us know what are some of your makeup rules that you follow or break on our socials @beautybarph. Until next time, stay beautiful!