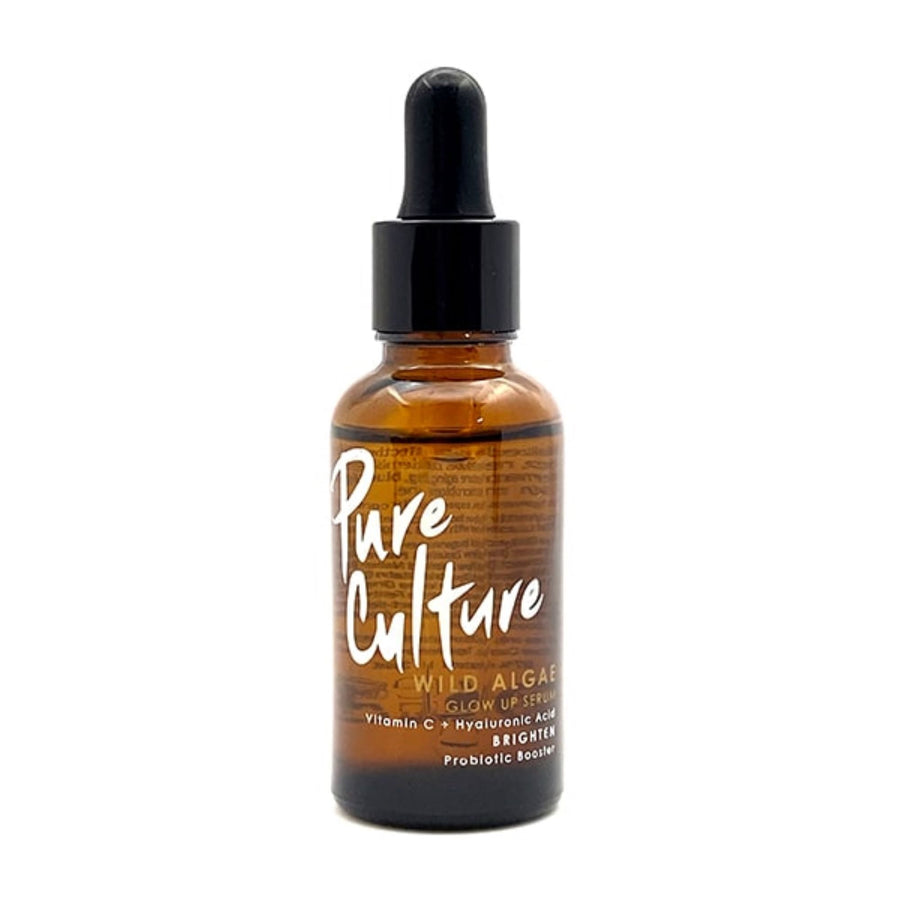 Pure Culture
Wild Algae Glow up Serum
The holy trinity of bright, clear skin: stabilized Vitamin C + Hyaluronic Acid + Niacinamide.

Wild Algae Glow Up Serum is a powerful concentrate with Vitamin C and other potent actives. You only need (1) to (2) drops. Pat-dab using fingertips only on specific problem areas on face or neck. Avoid area around the eyes and nose. Use once nightly for the first week, then apply morning and night thereafter. For sensitive skin: add 1 drop to moisturizer. Best used after Wild Algae Tonic, before Wild Algae Lotion. Mindful ritual: Relieve tension and puffiness. Use with a beauty device or tool (gua sha, face roller) and gently massage using outward and upward strokes.

Aqua, Butylene Glycol (sugarcane-derived), Propanediol (plant-derived), Algae Extract (New Zealand Native Red Seaweed) (and) Cyathea Medullaris Leaf Extract (New Zealand Native Black Fern) (and) Centella Asiatica (Gotu Kola) (and) Glycyrrhiza Glabra (Liquorice Root), Caulerpa Lentillifera Extract (Philippine Sea Grapes), Niacinamide, Ethyl Ascorbic Acid (Vitamin C), Lactobacillus Lysate Ferment Filtrate, Hyaluronic Acid (plant-derived), Hydroxyethyl Cellulose (plant-derived), Phenylethyl Alcohol (Rose & Carnation derived) (and) Glycerin (vegetable-derived) (and) Caprylhydroxamic Acid (coconut-derived).