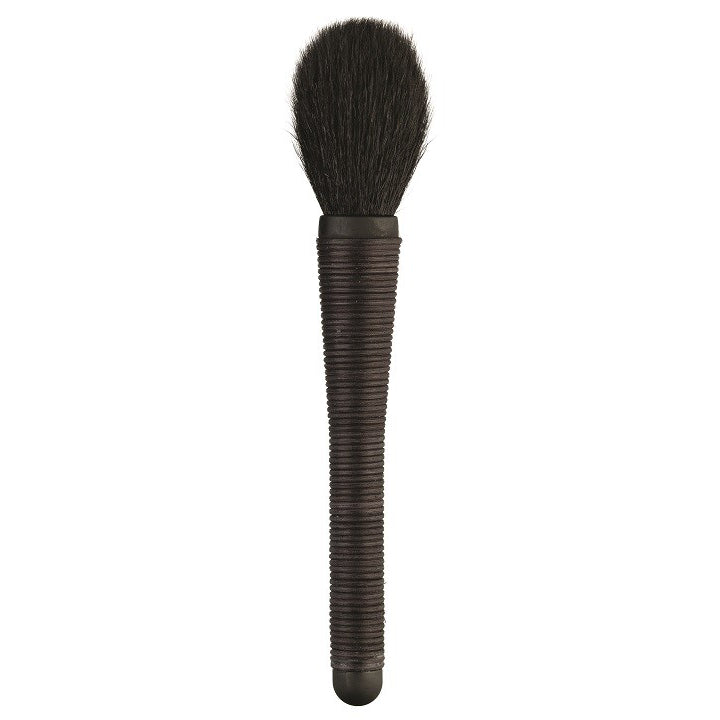 Japonesque
Kumadori Powder Brush
Ku•ma•dor•i (隈取) A Japanese stagecraft tradition in ancient Kabuki theatre. A makeup technique used to express the qualities of overflowing power and emphasize the individual personalities of each character with its own colored pattern. The purpose of the Kumadori is to emphasize the facial expressions rather than to hide them. This is the essence of the JAPONESQUE® Kumadori Brush Collection. Born from JAPONESQUE®'s heritage, it is a stunning collection of essential face brushes. Designed to bring the delicate craftmanship of authetic Kabuki theatre make-up brushes to today's modern and sophisticated cosmetics applications. This beautifully crafted Kumadori Powder Brush harmonizes the beauty of Kabuki theatre with the superb craftsmanship of professional makeup tools. The wisteria wrapped handle offers a tactile, secure hold while the ultra-soft rounded head and luxurious natural fibers deliver the perfect layer of powder onto the skin. This multi-use brush can be used for foundation, setting powder or bronzer.

• Ideal with Loose or Pressed Powders.

• Dust powder over cheeks, nose and forehead for a flawless natural finish.

• Great for applying bronzers or shimmers to shoulders, legs and neck.

• Use to contour décolletage with bronzing powder or favorite shimmer powder in an upward motion.

• Clean with JAPONESQUE® Brush Cleanser.