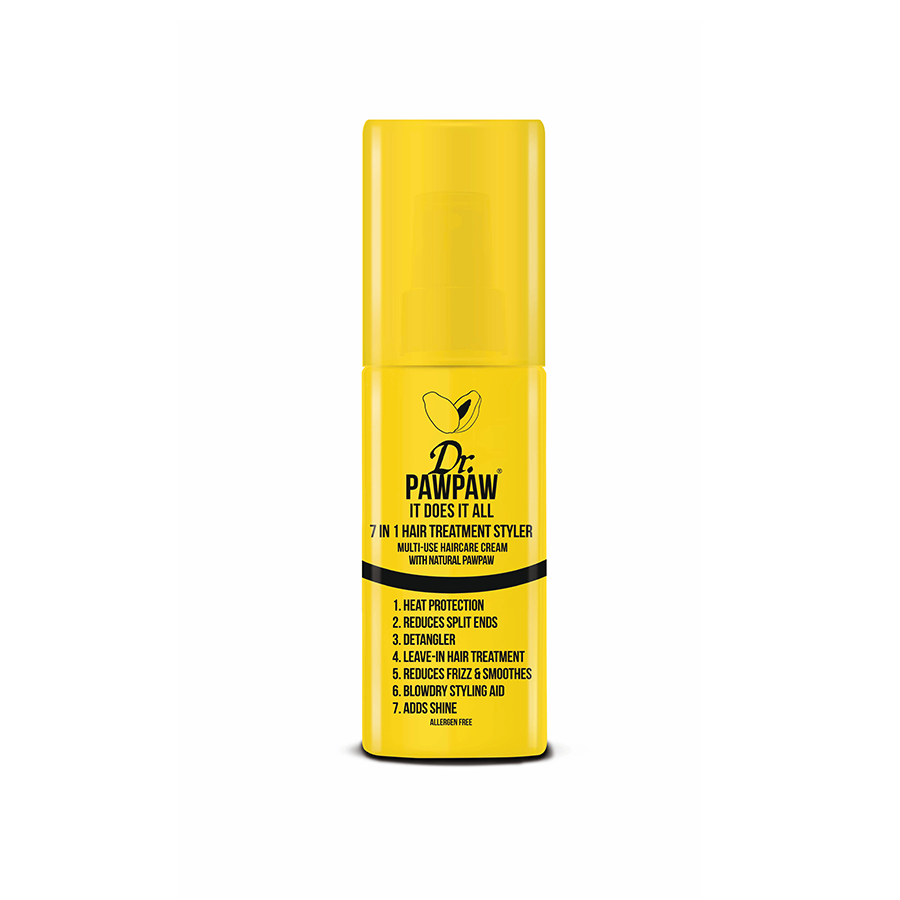 Dr. Pawpaw
It Does it All Haircare 150ml
Dr. PAWPAW It Does It All 7 in 1 Hair Treatment Styler suits all hair types and can be used by adults and children. The hair treatment spray conditions strands with aloe vera, minimizes split ends and offers heat protection against the damage of styling tools. It effectively detangles hair, increasing its manageability.

Apply to dry or damp hair, pre and post styling.

Aqua, Cetyl Alcohol, Behentrimonium Chloride, Glycerin, Parfum, PhenoxPhe, Phenoxyethanol Strareth-20, Cyclopentasiloxane, Carica (Papaya) Fruit Extract, Citric Acid, Hydrolyzed Keratin, Hydrolysed Wheat, Protein, Butyl Methoxydibenzolylmethane, Aloe Barbadensis (Vera) Leaf Juice.