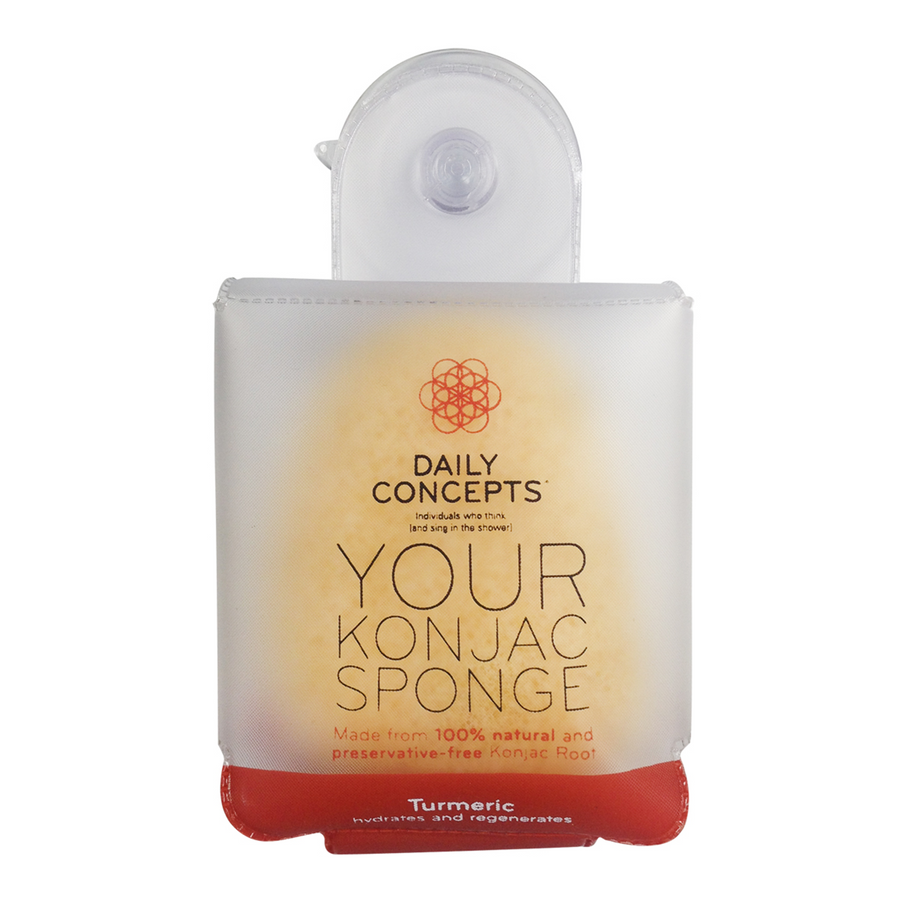 Daily Concepts
Your Konjac Sponge - Turmeric
Your Konjac Sponge-Turmeric has no preservatives and no chemicals, it does have turmeric that has been known to heal and prevent dry skin. Keeping the skin supple and improving its elasticity. In other words, Hydrating and Regenerating.

This is what makes me unique:

100% natural, Konjac Root.
Preservative free.
Environmentally friendly.
Clinically and allergy tested.
NOT TESTED ON ANIMALS. Cruelty free.
Vegan.
Functional packaging (suction cup included).

Rinse the Konjac sponge in warm water before each use. Apply cleanser or use alone to gently massage skin in circular motion. After each use, rinse thoroughly, squeeze out water and hang to dry in well-ventilated area. Use twice daily; recommended morning and night. Replace after 3 months (90 days).

What is Konjac? It's a traditional Japanese jelly-like food, made from a kind of potato called "Konnyaku potato". Konjac has been traditionally used in Japan as a beauty treatment for a long time due to its properties. The Konjac sponge is highly absorbent in both water and oils and is excellent for a thorough cleansing. It also has great function to break down skins dirt and balance pH.