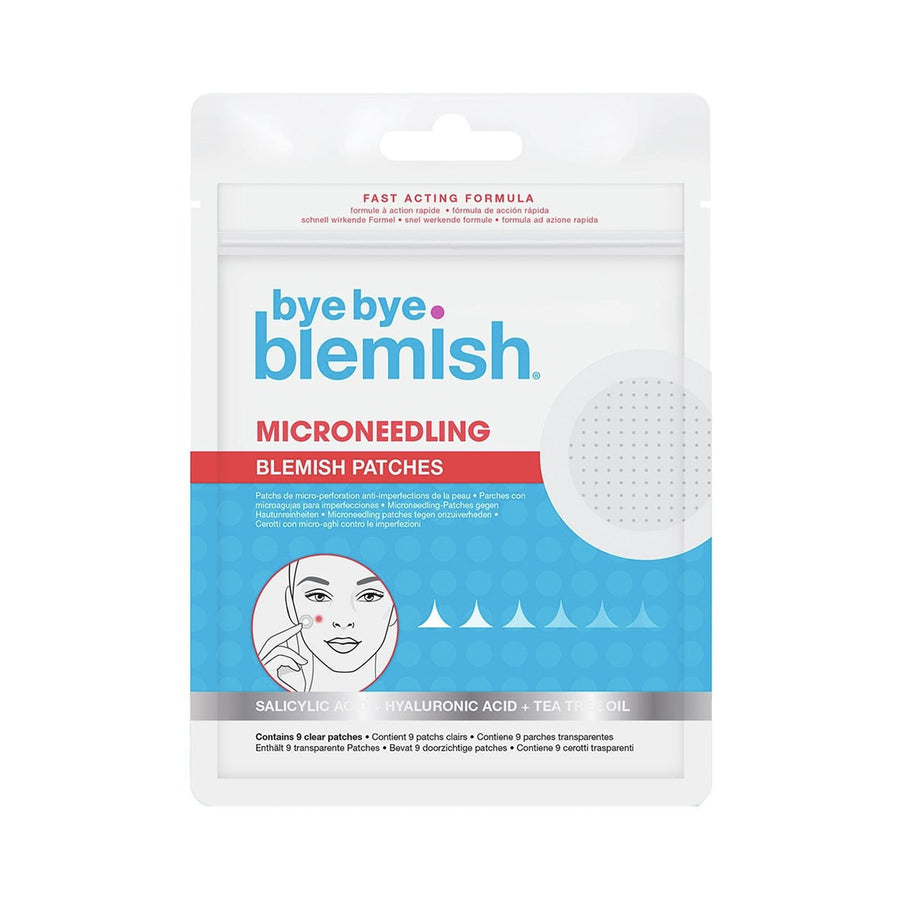 Bye Bye Blemish
Microneedling Blemish Patches
Microneedling Blemish Patches provide more focused rejuvenation to renew the look of beautiful skin. Enjoy a set of nine serum-dissolving micro tips that melt deep into the skin's surface to target stubborn, active blemishes.

• Salicylic Acid
• Hyaluronic Acid helps repair damaged skin
• Tea Tree Oil helps has an emollient effect
• Transparent patch for all day wear

• Apply medicated side of patch onto blemish

• Press firmly on patch until you feel microneedles have dissolved

• Leave on for minimum 6 hours

Hyaluronic Acid, Fragaria Virginiana (Strawberry) Seed Oil, Sophora Angustifolia Root Extract, Water (Aqua, Eau), Asiaticoside, Melaleuca Alternifolia (Tea Tree) Leaf Oil, Salicylic Acid, Camellia Sinensis Leaf Extract.
More from Bye Bye Blemish