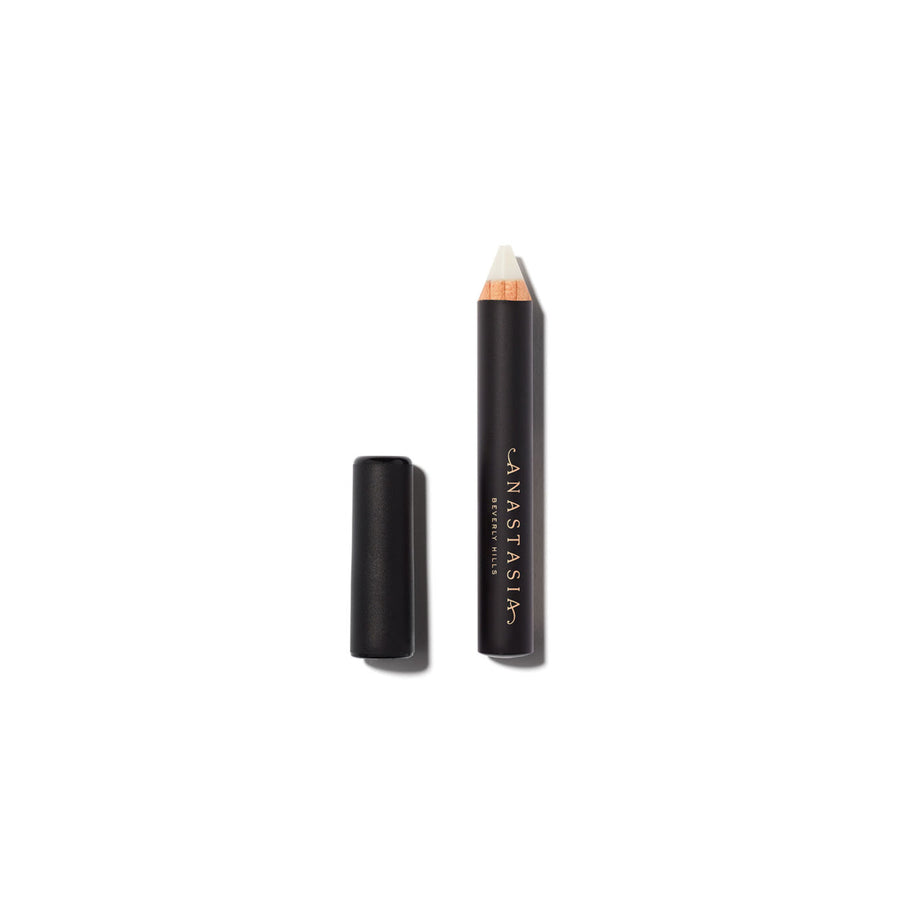 Anastasia Beverly Hills
Brow Primer
Anastasia Beverly Hills Brow Primer is a colorless wax pencil that preps and primes brows for a seamless eyebrow makeup application. Featuring a smooth wax formula, the eyebrow primer pencil helps to hold brow hairs in place and creates a base for product to adhere to skin on any sparse areas of the brow. Brow Primer is the ideal first step in prepping eyebrows for seamless Brow Powder Duo application.
• Delivers the ideal amount of flexible hold that grabs onto pigment and intensifies the payoff of your Brow Powder Duo
• Helps tame your brow hair and create natural-looking textured brows
• Ideal for those with sparse brows and who would like to achieve a cleaner-looking brow shape

• Apply one swipe of Brow Primer across the entire brow, starting at the front and extending to the tail end of the eyebrow. One swipe of the wax pencil is enough to evenly distribute the product and hold eyebrow hairs in place.

• Use the spoolie end of Brush 7B, to comb the product through the eyebrow to evenly coat the hairs and create a base for eyebrow color application.

• For natural-looking textured eyebrows, pair Brow Primer with Brow Powder Duo.
More from Anastasia Beverly Hills