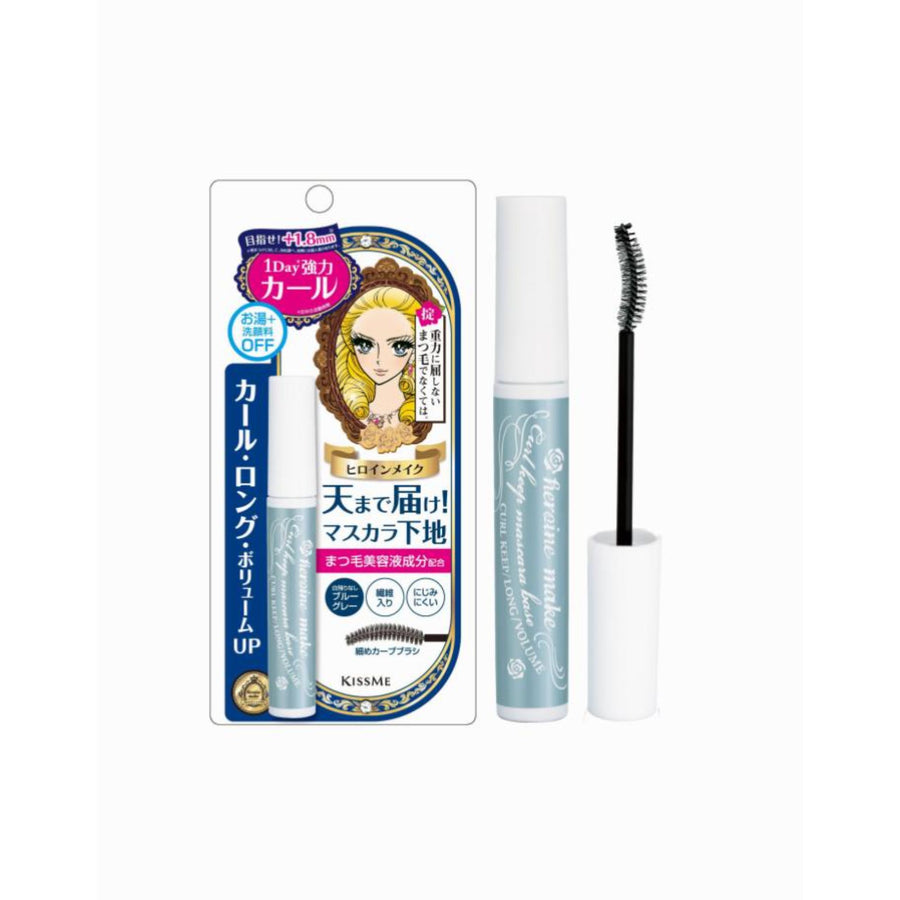 Heroine Make
Curl Keep Mascara Base
Perfect for lash extension effect! Lashes lifted to new heights.

- Long lasting eyelash curls that last all day with just a single coat.
Contains shape-memory polymer for instant curl effect.

- Increased length!
Contains 4 types of fibers for instant longer lashes.

- Slim curved brush
Makes it easier to apply from the roots without clumps and perfectly separated eyelash hair.

- Contains beauty essences for moisturized, healthier eyelashes.
Camellia oil, Argan oil, Royal Jelly, WIld Rose oil.

No white residue and enhances color of the mascara.

How to use:

1. Curl your eyelashes using eyelash curler, then use before applying mascara. Apply evenly from the roots of your eyelashes to the tip.

2. Apply your usual go-to mascara after the base has dried up.

How to remove:

1. Soak with warm water. You can also use Heroine Make Speedy Mascara Remover or soak with warm water.

2. Wash off with facial wash. After soaking in warm water for a few seconds, gently wash off with your usual facial wash.